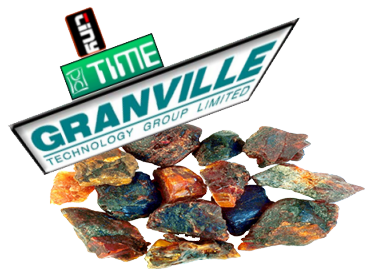 Granville Technology Group, parent of cheap-as-chips Tiny and Time personal computer brands and the UK's largest maker of PCs, has closed all its 78 retail stores leaving "uncertainty" over its future according to the BBC.
The BBC reports the company as saying that all directors except the non-executive chairman have resigned and the firm has begun laying off staff.
Both Tiny and Time brands have been with us in the UK for some time now, with computers bearing their name everywhere from homes to educational facilities.
Granville chairman Bill Davies is quoted as saying, "it could well be the case" that the company is close to collapse.
The Time and Tiny websites appear to be operating as normal but we'd caution against any purchases until more information is known.
Update1
Granville, parent of Tiny/Time, has issued its first formal statement on the closure of all its retail shops and the crisis that's brewing.
The following statement was given in a phone call to HEXUS.net by Brian Trevaskiss – job-title unknown.
"Granville Technology's first responsibility is to its staff and customers and we are not making any further comment at this time."
When we asked Mr T, "How can staff and customers find out further information?", he said, "Normal phone lines are still operational". Trevaskiss was marketing director of Tiny.COM but when we asked him his current role at Granville?, he said, "Company spokesman".
Hope this puts all your minds at rest!
Update2 - Administrators appointed
Martin Ellis, Andy Hoskin and Liz Ross of Grant Thornton's London offices have been appointed to administer Granville Technology Group.
Calls to the administrators were shunted over to a telephone answering machine, with the promise that they'd be returned within 24 hours – presumable because Ms Ross and Messrs Ellis and Hoskin are, as other sources have told HEXUS, already on site at the Granville's base in Simonstone, near Burnley, Lancs.
As well as shutting its retail outlets, Granville has also stopped work in the production, despatch and repair departments of its Simonstone facility, with staff having been sent home on Monday.
GMB union organiser Graham Coxon, who says over 500 people are likely to lose their job at Simonstone, told HEXUS that problems started to come to light about two weeks ago but that the GMB became directly involved last week. A union member in Granville's production department complained that he'd been told he'd have to go home and take the time off as holidays or he wouldn't get paid.
On Monday, the same employee and the rest of his department were told to go home, as were workers in the despatch and repairs departments. The employee told Mr Coxon that suppliers had stopped supplying parts and that banks were refusing to handle transactions from Granville's shops.
Customers and creditors will be delighted to know that the above-mentioned telephone answering machine now sits at the end of the "Grant Thornton Times hotline", accessible from 0870 381 7097, and that the administrators have told the BBC that they'll be trying to sort out some sort of after-sales service.
Other sites to watch for updated news include the BBC, Guardian Unlimited and Channel Register.