Jumping on the Intel Atom bandwagon with both feet, Shuttle will be releasing at least two new SKUs just after COMPUTEX.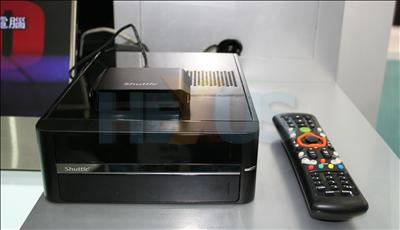 .


The X27, pictured above, will house an Atom 230 processor, running at 1.6GHz, on a 945GC/ICH7 chipset combination.

The underlying logic is old and inexpensive to produce, frankly, ensuring that the X27 is a cheap-as-chips box.

Supporting only single-channel DDR2 and no PCIe slot for graphics expansion, the mini-ITX platform, whilst cheap, won't be a performance powerhouse.

We reckon it could well for folks looking towards a basic, no-frills PC that suitable for emailing and watching Youtube. Anything more and it may run into trouble.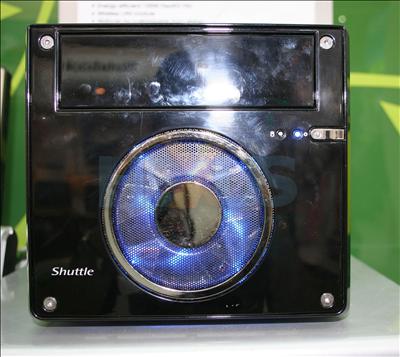 .


The K58, above, follows much the same trend as the X27, albeit in a larger chassis.

Probably more suited as a kids' PC, the K58 has a user-changeable cover and some nice lights.

Shuttle's take for Intel Atom's nettop vision is a little different from most, but no worse off for it. We just hope pricing is really, really keen.