Earlier this month Intel revealed a modular computer concept dubbed 'The Element' which it touted as a solution for anything from a humble NUC, to expansive systems featuring several of these computing modules. To recap, The Element is basically a full PC system on a twin slot PCIe card which will be paired with a backplane to provide power, further PCIe slots and more.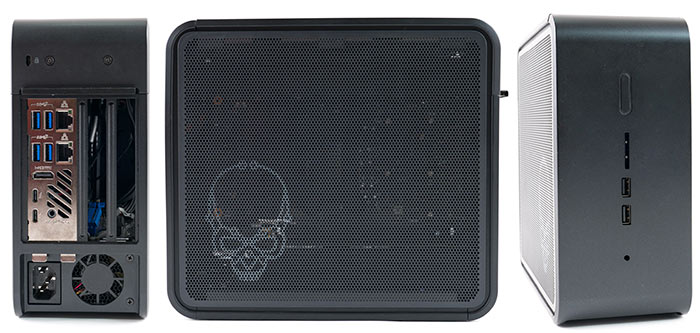 Now it has emerged that there are already Intel NUCs in circulation that are based upon The Element. As Tom's Hardware reports, a KoolShare forums (China) user has reviewed and took apart an Intel NUC 9 Extreme engineering sample. Codenamed Ghost Canyon, these are Intel's largest NUCs yet, measuring 238 x 216 x 96mm (L x W x H), squeezing The Element, an FSP 500 W PSU, on top of which we can find a small backplane. The backplane features two PCIe 3.0 x16 slots plus a heatsink, a PCIe 3.0 x4 slot, and an M.2 22110 storage slot. Of course The Element is installed in one of the PCIe 3.0 x16 slots but one is spare and could be used for a discrete GPU - to make it more suited to modern 3D gaming.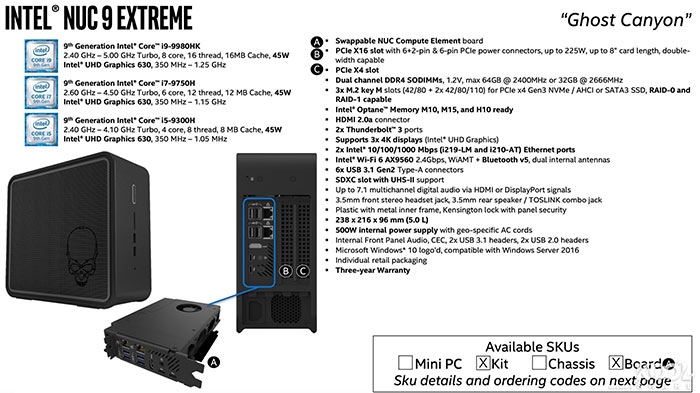 Remember that inside The Element you already have slots for memory and storage. However, the processor is a fixed BGA package. In the previous report it was noted The Element was fitted with a BGA Xeon processor, but this new NUC apparently comes with the following choice of 45W CPUs; Core i9-9980HK, Core i7-9750H or Core i5-9300H.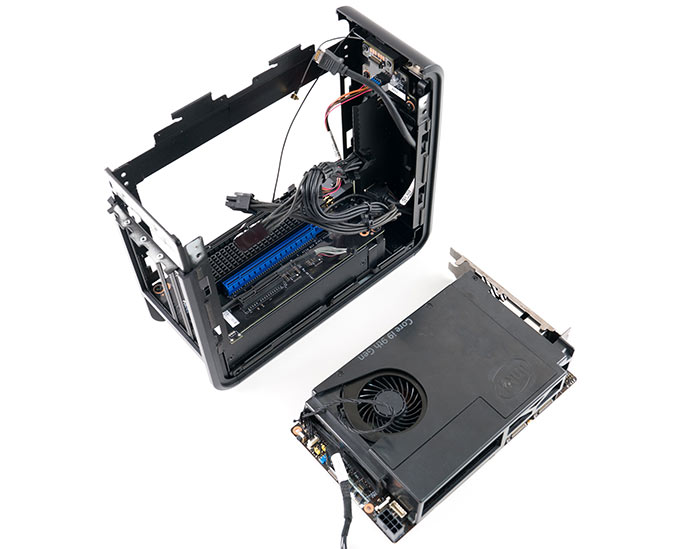 There are plenty of pictures on the Chinese forum for you to check the board layouts, sots and ports available. For now what is lacking is pricing and availability data. According to the most recent NUC roadmaps, the Ghost Canyon NUC featuring the swappable 'NUC Compute Element' board will arrive early in 2020.