ASUS' Eee range of products are all the talk right now, and next week's COMPUTEX looks set to host all sorts of Eee surprises.
Today, there's two bits of interesting Eee-related information. Firstly, Anandtech's Anand Lal Shimpi has had the opportunity to open up an early sample of ASUS' Eee Box. On the inside, he's found a 1.6GHz Intel Atom processor paired with an Intel 945G chipset - no real surprises there.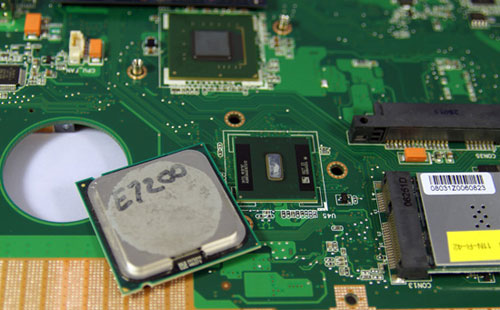 The Ebox sample features 1GiB of DDR2-667 RAM, a 160GiB Seagate Momentus 5400rpm SATA hard drive, and built in Gigabit Ethernet and 802.11n wireless.
The downside and nasty-surprise, however, is that ASUS has taken a leaf out of Apple's book and opted not to include an optical drive, ala the MacBook Air. If the final Ebox ships without an optical drive, it could be a deal-breaker for many, we feel.
The second piece of Eee-related news is even more surprising, pictured below is what reports are now calling the "Eee-stick". A device, very similar to Nintendo's Wii controller, that'll provide motion-sensing controller abilities. Reports indicate that the left of the controller pair, pictured below, will also function as a mouse.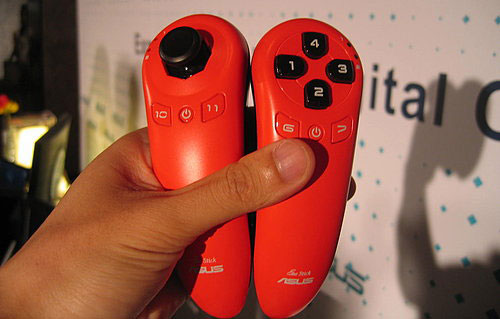 Is the Eee-stick just a Wii-like controller for PC games? Will it function only with Eee-systems? Lots of questions, and we'll find the answers next week at COMPUTEX.
In the meantime, here's a clip of a woman showing some frenzied Eee-stick action: