IWILL's ZMAXd2

Power? need a big box? nah...



Remember when we broke the world's first exclusive spy shots of the IWILL ZMAXdp? Dual AMD Opteron in a small PC had the world smacking their lips at the thought of all that power in that tiny chassis. Remember when I then exclusively reviewed the unit back in September last year, after working with the UK's premier high-end system builder, Armari, to bring you the sample?

I'll have to do that world exclusive thing again I'm afraid, this time with the first pictures of the new ZMAXd2. Packing support for NVIDIA's SLI technology via nForce4 SLI core logic, along with support for dual-core Opteron, the ZMAXd2 crams even more into the same space, doubling the CPU and graphics power with help from a new 400W power supply, specially developed by IWILL for the unit.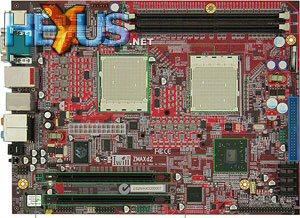 Click each one for a bigger version. The unit I've seen is black, which is the colour I hoped the review sample would be all those months ago, and it looks mean. Imagine dual-core Opteron, a pair of 6800 GTs in SLI and 2GiB of system memory, in a black ZMAXd2, cooled by a black version of Zalman's Reserator. Fetch the towels.

Looking at the mainboard in the linked picture, you can see IWill have eschewed using large capacitors in favour of smaller surface-mount VRM circuitry for the CPUs, and that there's only space for single-slot cards in SLI, due to the proximity of the slots.

IWill's main challenge is cooling the CPUs - some 95W of thermal output at peak, being dual-core - but they're confident the air cooling will be up to the job, with the new PSU taking care of power.

I'll leave you dribbling at the pics to pick out the finer details if you can, and we'll bring you more on the ZMAXd2 when we get it.

Stop Press! More Beanz!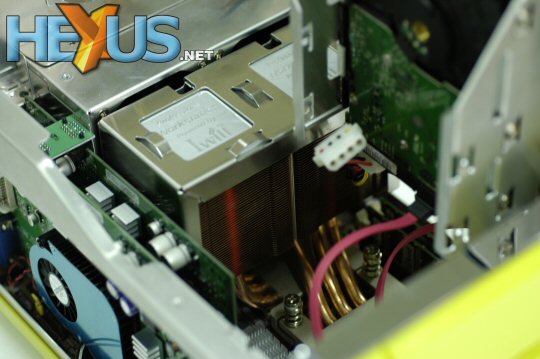 Click to enlarge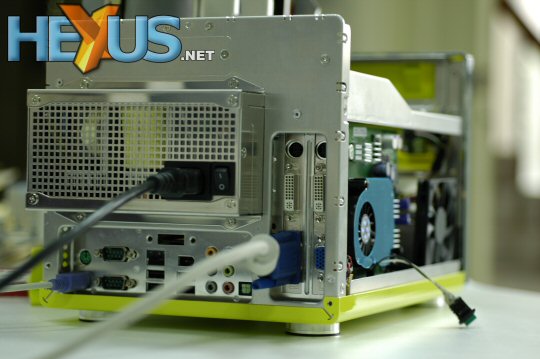 Click to enlarge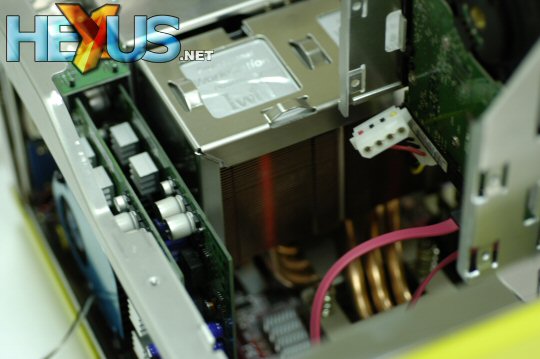 Click to enlarge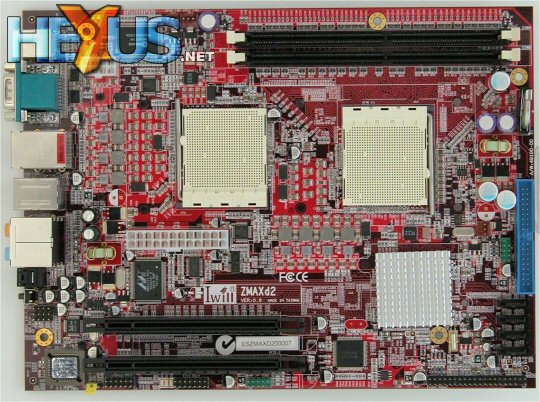 Click to enlarge