Corsair first teased its 'category defying' SFF gaming PC a year ago. Then in March 2017 it was released and welcomed to the HEXUS labs for a thorough test. The compact but powerful offering with liquid cooled CPU and GPU won a HEXUS recommended award as it was tidy, efficient, and suitable for high quality QHD gaming, with only minor niggles. In August last year Corsair updated its One range with more models kitted out with the GXT 1080 Ti and all the new models sporting speedy m.2 NVMe flash storage.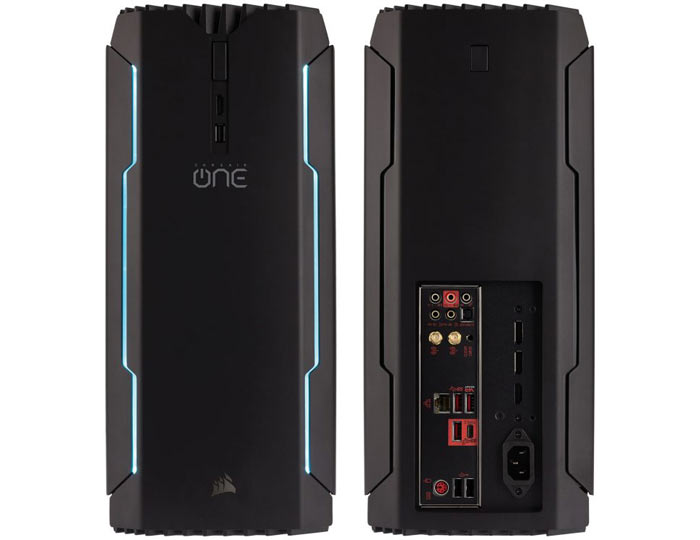 Now Corsair has decided to leverage the 8th Generation Intel Core i7-8700K six-core CPU in a pair of new One SFF systems; the Corsair One Pro Plus and the Corsair One Elite. It is so proud of the new systems there's even an updated Corsair One video, as embedded below.
While our review of last year's Corsair One Pro model considered it a good choice for HQ QHD gaming, Corsair is trumpeting the new Pro Pluis and Elite models as "the definitive 4K, VR, gaming and streaming experience". Indeed gamers can't do much better performance than combining one of Intel's newest 6C/12T Coffee Lake chips, with an Nvidia GTX 1080 Ti, plus fast PCIe storage, and lashings of RAM - like these systems provide. Furthermore the compact (12 litre) not too flashy form and quiet liquid cooling system (< 20dBa at idle) make the systems even more attractive.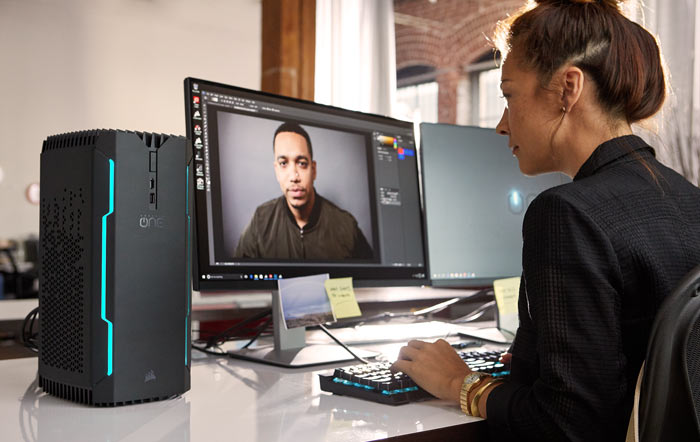 I've mentioned the specs of the new model Corsair One machines in brief, above. Below you will find a full specs table with the new machines added to Corsair's roster to make a new quartet of SKUs. All these gaming PCs are available immediately, says Corsair. Dollar pricing is indicated in the table. Here in the UK the new Corsair One Pro Plus costs £2799.99 and the Corsair One Elite costs £2999.99.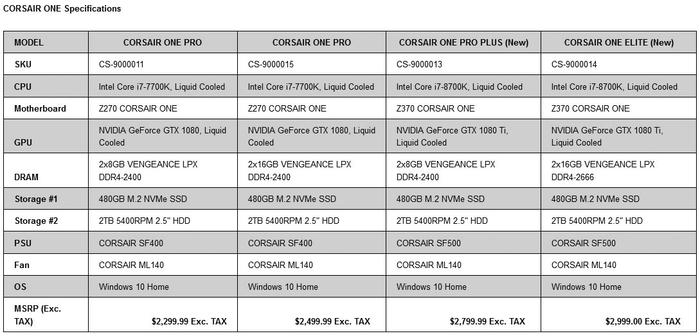 click to zoom image