Alienware was among the first systems makers to confirm it would be making AMD Threadripper-based PC systems. Back in June we learnt that it would be leveraging the Alienware Area-51 chassis to create AMD Threadripper systems ready for launch on 22nd August. Dell will also be launching Intel Core-X series processor equipped Area-51 computers. Whatever the choice, these systems are combined with other perky modern components to create attractive 4K/VR gaming systems.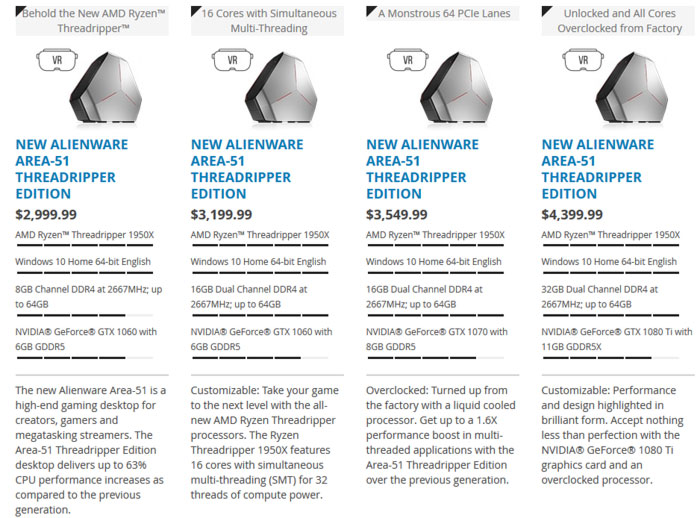 Over the weekend LinusTechTips has published an officially sanctioned pre-NDA test of an Alienware Area-51 Threadripper Edition PC. The configuration of the PC under the microscope was as follows:
AMD Ryzen Threadripper 1950X (16C/32T at stock speeds)
Alienware motherboard
4x 8GB DDR4 2666 RAM
Nvidia GTX 1080 Ti founders edition
Sandisk A400 256GB NVMe SSD
This was benchmarked by Linus against an Intel system based upon the similarly priced Intel Core i9 7900X (again at stock speeds) on an Asus Prime X299-Deluxe motherboard. A pair of other 'mainstream' Intel and AMD machines were benchmarked alongside the headlining Threadripper and Skylake X machines to provide context.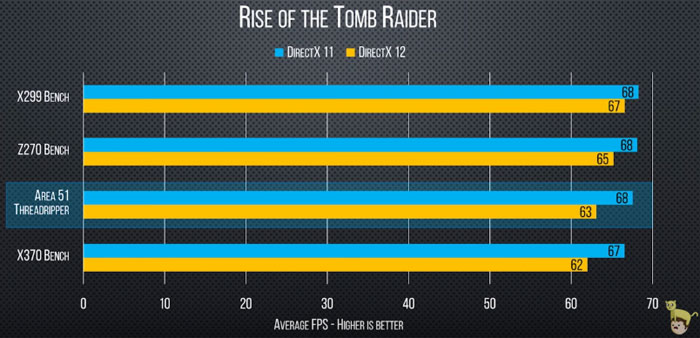 If you watch the YouTube video digest, the display and discussion of the comparative testing takes place from 4 minutes and 25 seconds onwards. Linus starts with a Rise of the Tomb Raider test, moving onto the 3DMark suite. The Threadripper performance was very similar to the rival systems in the 'gaming tests'.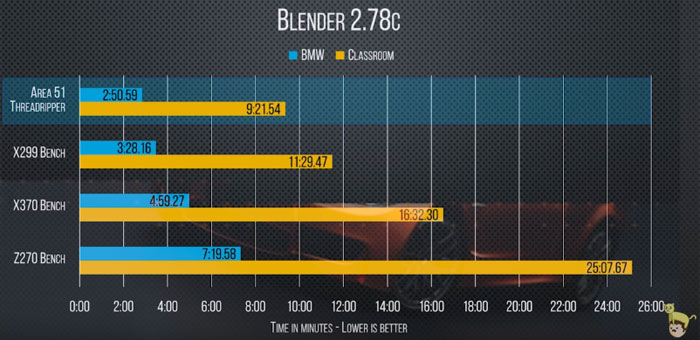 Firing up the Cinebench rendering test there were "major wins" for the Threadripper system but even those were put into the shade by Threadripper's Blender performance, as you can see above. However, Linus notes that the Threadripper CPU needs an excellent cooling solution in place to work at its best.
You can watch the video above to hear more from Linus regarding the performance, hardware specifics, pricing, and a general critique of the Aera-51 Threadripper systems.