OCZ has announced a new range of SSD drives which target the value conscious customer. Despite the value tag the OCZ ARC 100 Series of SSDs are still said to offer "superior performance" and are its first SKUs to feature Toshiba's next generation A19nm NAND flash.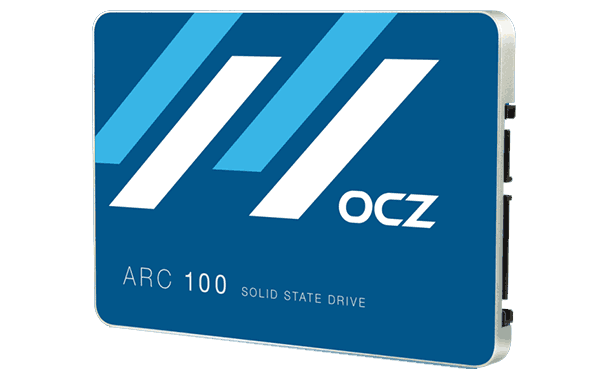 It is probably the value segment, and the PC users who are holding onto their mechanical spinning HDD drives waiting for a particular low £$/GB market condition to be met, that would benefit most from an SSD storage system upgrade. OCZ is cannily targeting these users with drives which will be released at MSRPs offering costs of $0.50/GB. With retailer competition these prices should slip even lower in short order. OCZ also keeps the costs down with these drives by eschewing any software or accessory fixing-hardware bundles.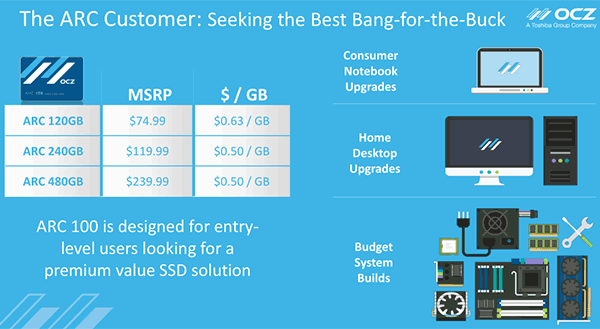 As hinted at in the opening paragraph these OCZ ARC 100 Series drives aren't merely an exercise in cost cutting as they contain parent company Toshiba's newest A19nm NAND flash. This, paired with the OCZ Barefoot 3 M10 controller does seem to offer a very well balanced mixed workload performance. It performs particularly well doing sustained 4K random writes. Please refer to the graph below.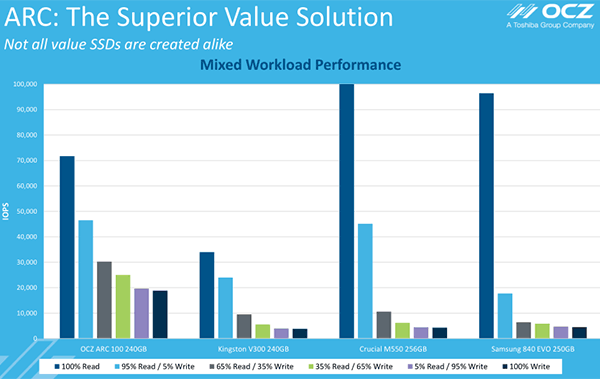 The OCZ ARC 100 Series of SSDs are 2.5-inch form factor SATA III 6Gb/s interfaced storage devices. They support 256-bit AES-compliant encryption, ECC error correction, SMART monitoring and are rated for 20GB/day of host writes for 3 years. Power consumption is 0.6W when idle, up to 3.45W when active. For performance specs on all of the drives in the range please check the table below. The MSRP prices of the drives are $75 for the OCZ ARC 120GB, $120 for the ARC 240GB and $240 for the ARC 480GB.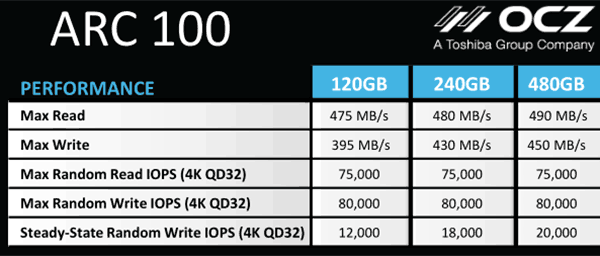 HEXUS labs will be scrutinising these new value-orientated OCZ ARC 100 drives shortly.