It's that time of the year when industry giants prepare to descend on Taipei, Taiwan, where they'll be showcasing their latest wares at the annual Computex trade show. Keeping developments under wraps is the priority right now, but the cat's already out of the bag for Crucial, who according to reports will be taking to the stage to unveil a next-generation SSD.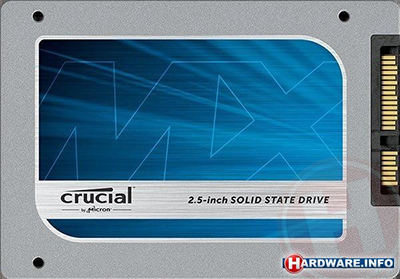 It's dubbed the Crucial MX100 and will be introduced as a 'competitively-priced 2.5in' successor to the award-winning and hugely-popular M500. Chief among the advancements is the use of 16nm multi-level cell (MLC) NAND flash memory from parent company, Micron.
The firm's 16nm process was first announced almost a year ago, but consumer drives based on the technology are now seemingly within touching distance. Providing 16GB of storage on a single die, the new 16nm NAND should lead to higher drive capacities and keen pricing across the board.
Precise details regarding controller, performance, or indeed write-cycle endurance - something that typically deteriorates as process nodes get smaller - are missing from the leaks, but HEXUS will be meeting with the Crucial SSD product marketing team at Computex, where we'll be fully briefed on the new drive. It's one to watch, so stay tuned, we'll have all the details in just a couple of weeks.