Had your eye on a particular SSD but been sitting on the fence in anticipation of a major drop in prices? Then now might be the time to dive into solid-state waters as some of the major SSD manufacturers are slashing prices.
Reports originating from Taiwan last month suggested that many of the major players - including the likes of Intel and Crucial - would initiate a price war in an effort to maximise market share and squeeze out some of the smaller providers. This strategy, coupled with lower pricing for NAND flash memory, has seen the cost of popular drives tumble in recent weeks.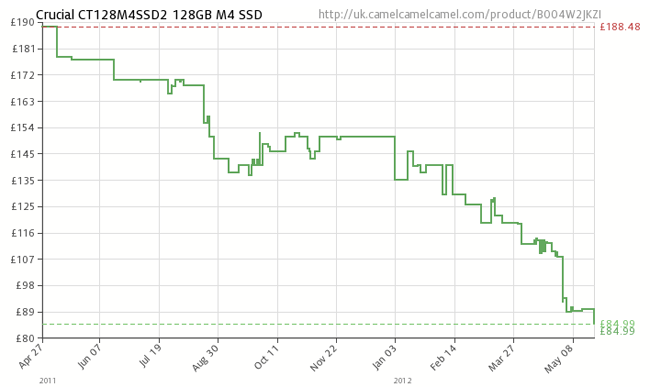 Perusing the virtual shelves of Amazon reveals that Crucial's 128GB M4 drive (a long-standing favourite here at HEXUS) is now available for under £85 - that's the cheapest it's ever been, and it represents a 35 per cent price drop since January.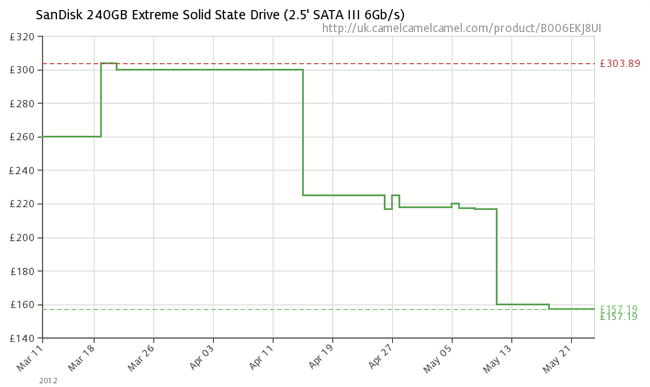 Higher-capacity SSDs, previously an option suited only to computing enthusiasts, are also nearing the reach of mainstream users. SanDisk's 240GB Extreme SSD, as an example, is now available at under £160 - bringing the cost-per-gigabyte down to an all-time low of 65p.
SSD prices are expected to continue to dip steadily throughout 2012 as manufacturers push the latest-generation SATA 6Gbps models, but there's never been a better time to make the transition to solid-state storage. Have the lower prices encouraged you to take the plunge? Let us know in the comments below, and if you've identified a particular SSD bargain, share it with others in our dedicated bargains forum.