QNAP has just announced an update to three of its NAS boxes designed for the consumers, prosumers and SOHO users.
The new solutions come in three flavours - the one-bay TS-112, two-bay TS-212 and the four-bay TS-412. Other than the number of hard-drives that they can support, each box is pretty much the same, meaning that they're all powered by 1.2GHz Marvell processors paired to 256MB DDRII with 16MB flash memory. As well as providing more than enough performance for the vast majority of users, the chip is designed to keep power-usage - and so heat - to a minimum.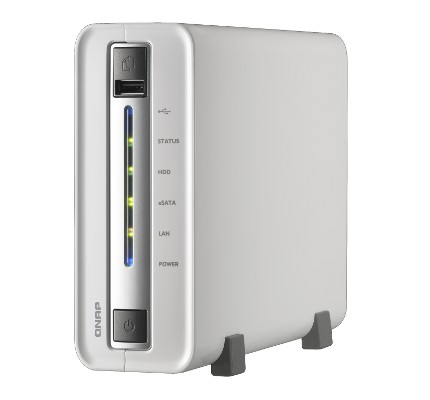 Since these mini-servers are aimed at the home user, features like UPnP streaming, iTunes server support and bittorrent and FTP downloading are all included on the spec-sheet. It's also possible to stream content to an iOS or Android device remotely via the QMobile app and use the boxes as print servers. As well as the internal drive bays, capacity can be added by connecting drives to either the USB or eSATA ports.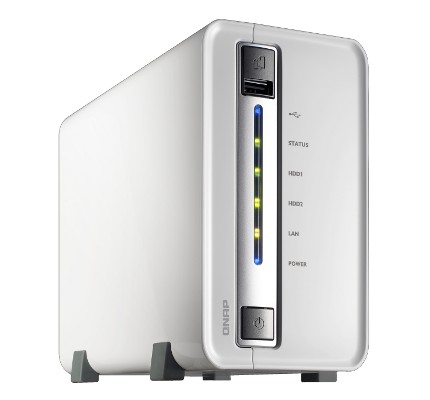 QNAP's storage solutions are known for their robust feature-set, though, and the TS-x12 boxes are no different. Each NAS supports FTP and secure FTP access, SSL security for HTTPS access, set-up as a MySQL or virtual-host web server, Network UPS and Windows Active Directory and they can act as an iSCSI target server. The four-bay TS-412 also supports RAID 0, 1, 5, 6 and 5 with a hot swappable spare and comes with an extra USB port - for a total of four - and a second gigabit Ethernet port.
These latest NAS servers should be available sometime this month through all of the normal channels with estimated MSRPs of £143, £177 and £315 for the TS-112, TS-212 and TS-412, respectively.