Around this time last year, Corsair jumped into the SSD market with a splash - and though its Performance and Extreme series drives continue to offer hard-drive-shaming speeds - we've yet to see the California-based memory specialist really stretch its legs.
Well, that's all about to change today with the introduction of four new drives as part of the companies Reactor and Nova series SSDs, all of which have made an appearance at UK retailer cclonline.com.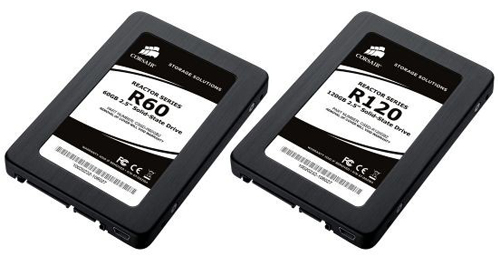 Corsair's Reactor series, pictured above, arrives in 60GB and 120GB capacities, with early pricing set at around £147 and £285, respectively.
We've yet to see any mention of which controller is used but we do know there's 128MB of onboard cache, and read and write speeds are quoted at 250MB/s and 110MB/s, respectively, for the 60GB drive, whilst the larger 120GB offering will hit 250MB/s and 170MB/s.
Corsair reckons the Reactor series offers "the perfect balance of performance and value", but considering the speeds and pricing, these look to be direct replacements for the existing Performance line.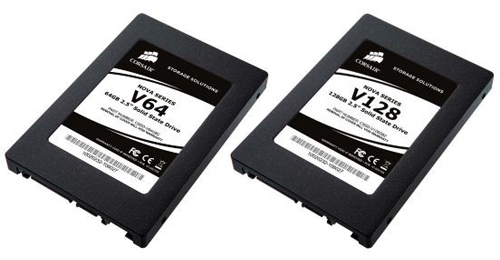 Need more choice? There's also the all-new Nova series, available in 64GB and 128GB capacities, with pricing currently at around £155 and £295, respectively.
With the Nova you'll be treated to the popular Indilinx Barefoot controller, and read speeds of up to 215MB/s. The 60GB drive will net you write speeds of 130MB/s, whilst the range-topping 128GB model will peak at an impressive 195MB/s. A like for like replacement for the existing Extreme series range, perhaps?
All four drives ship with TRIM support right out of the box, and we expect Corsair's latest to show up at various retailers by the end of the week.
*Update* Corsair's latest drives have surfaced on the virtual shelves of SCAN.co.uk*, with pricing at £146.70 and £284.63 for the Reactor drives and £154.82 and £292.75 for the respective Nova models. Looks as though those initial pricing figures were spot on.
*As always, UK-based HEXUS.community discussion forum members will benefit from the SCAN2HEXUS Free Shipping initiative, which will save you a further few pounds plus also top-notch, priority customer service and technical support backed up by the SCANcare@HEXUS forum.