Corsair's range of Performance-series solid state drives - topped by the 256GB P256 - are among the crème de la crème of storage options, and have today been enhanced by the addition of TRIM support under Microsoft's Windows 7 operating system.
Designed to maintain optimal performance, the TRIM command effectively cleans data blocks that are no longer in use. Users of Corsair's P64, P128 and P256 solid-state drives can now make use of the added functionality via firmware version VBM19C1Q, available from Corsair.com.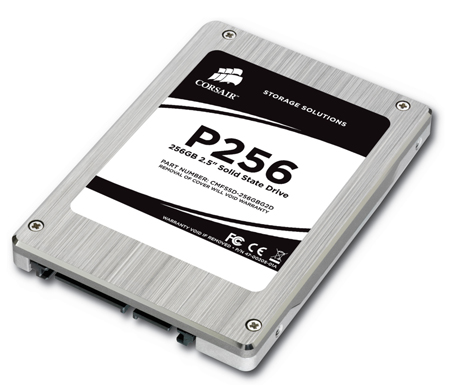 Readers should note that other manufacturers have previously attempted to introduce TRIM support, only to find the faulty updates were bricking customers' drives.
Hoping to ensure it doesn't suffer a similar fate, Corsair insists that its latest firmware has been "rigorously qualified by both Samsung and Corsair using a large number of test platforms."
"While other SSD manufacturers have rushed out bug-ridden firmware and update tools, sometimes with disastrous consequences for end-users, Corsair refused to jump on the bandwagon. We took the time to rigorously test and quality our tools, ensuring that our users will have the best experience possible," said Jim Carlton, VP of Marketing for Corsair.
Sounds promising, but there is one major downside - Corsair's support forums state that the firmware update will erase the contents of the drive during the upgrade process. Be sure to make a backup, folks.