Tablet computers are all the rage at this year's Computex, but you know what else is being given plenty of love? AMD platforms.
The past few events have been dominated by Intel launches, but it looks as though AMD's recent efforts with Vision are beginning to pay off, as there's now seemingly plenty of support for the 800-series chipset and accompanying Phenom II processors.
As a case in point, G.Skill is using the Computex stage as the platform upon which to demonstrate its upcoming Flare series DDR3 memory kits.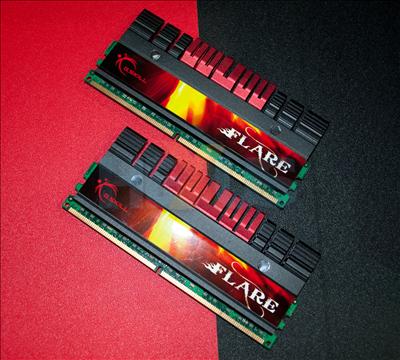 Designed specifically for use with AMD AM3 platforms, the 8GB (2x4GB) kit pictured above will run at a useful 2,000MHz with timings of 7-9-7-24 at 1.65V.
It'll become G.Skill's quickest AMD memory solution when it launches in a week or two, and though there's no mention of pricing, these could be the ideal accompaniment for that promising hexa-core chip you've been eyeing up.