G.Skill openly admitted that it didn't have a whole lot of new products on show at this year's COMPUTEX. Instead, it took some of its fastest existing memory - a 6GB kit of 2,000MHz Perfect Storm modules - and decided to overclock the hell out of it - in the midst of the incredibly humid Nangang exhibition hall.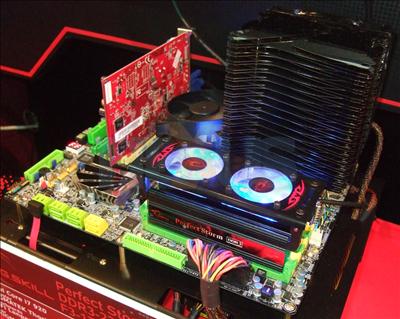 We were sweating just watching, but somehow, this kit of 6GB, 2,000MHz Perfect Storm DDR3 managed to stay alive whilst being pushed up to 2,200MHz. Not the fastest speeds we've ever seen, but G.Skill reckons it's the fastest RAM operating on display at COMPUTEX.
We didn't have time to check all 1,700-odd exhibitors to see if anybody could beat G.Skill's on-booth speeds, but if you're exhibiting and think you can go quicker, please get in touch.
In the meantime, the proof's in the pudding: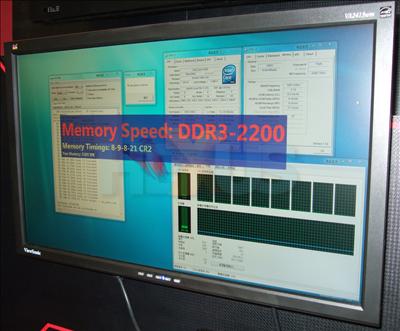 It's a strong showing for G.Skill - made possible by the use of Elpida ICs - but we'll be interested to see how the kit fares tomorrow as the BBC reckons Taipei temperatures could rise to as high as 37°C, and believe us, the exhibition hall's air conditioning leaves a lot to be desired.