Earlier this month, Corsair was telling us that 4GiB of RAM is better than 2GiB. Having put the obvious aside, Corsair is now back to doing what it does best; smashing performance records.
This time around, its the DDR3 frequency record that Corsair has made its own. Using a single-rank 1GiB DOMINATOR DDR3 memory module, paired with an ASUS P5E3 motherboard, Corsair Labs has managed to achieve a frequency of 2462MHz at CL=9.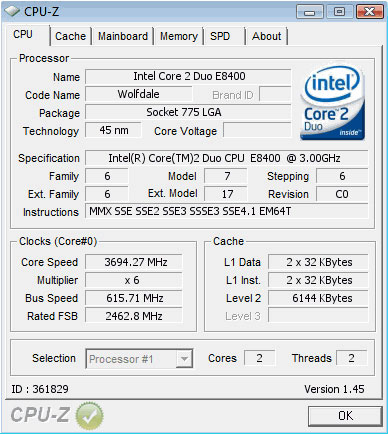 Martin Mueller, Senior Director of Engineering at Corsair, said:
"Corsair is obsessed with pushing memory technology to its limits and beyond. This World Record demonstrates the overclocking and high speed memory expertise within Corsair Labs and definitely pushes the memory enthusiast community to achieve even faster, more outrageous speeds."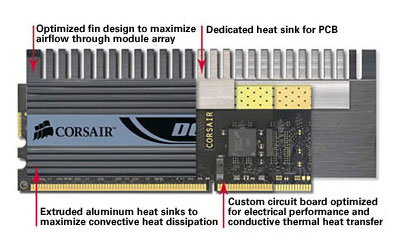 The DOMINATOR DDR3 module, dissected above, represents Corsair's ultimate enthusiast memory. It's designed to have substantial over-clocking capability and features a Dual-path Heat Xchange (DHX) to maximise thermal dissipation.
Just in case you're a little wary of the claimed speeds, Corsair's validated results and setup details can be viewed by clicking here.
Official press release: CORSAIR DOMINATOR HITS 2462MHz - SETS MEMORY FREQUENCY WORLD RECORD