Left field chassis specialist In Win has launched its Platinum Classic Series 750W and 900W PSUs. These first two models in the range are available immediately, says the Taiwanese firm, with "extreme wattage models following soon". These aren't rebranded or re-packaged PSUs from another supplier but are "designed and manufactured 100 per cent in-house" claims In Win. The new PSUs are fully modular and offer an 80 Plus Platinum efficiency rating.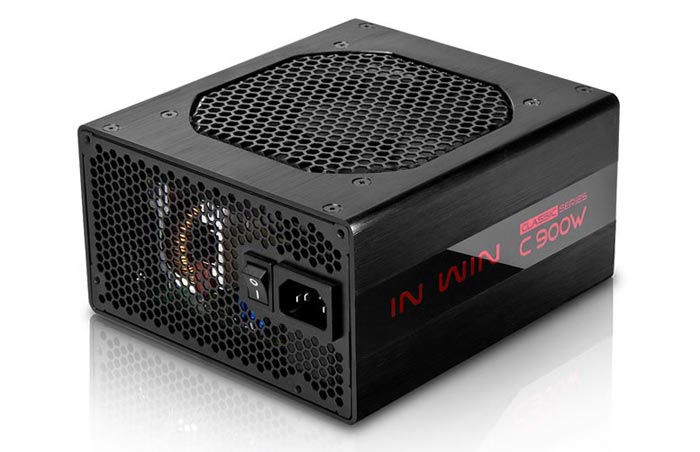 In Win has used premium components in its PSU construction including Japanese aluminium electrolytic capacitors (with a 105 °C rating) for stability and ultra-long lifespan. Further safety/reliability is provided by protections such as OCP, OVP, UVP, SCP, OTP and OPP. Backing up its reliability claims In Win furnishes these products with a seven year warranty.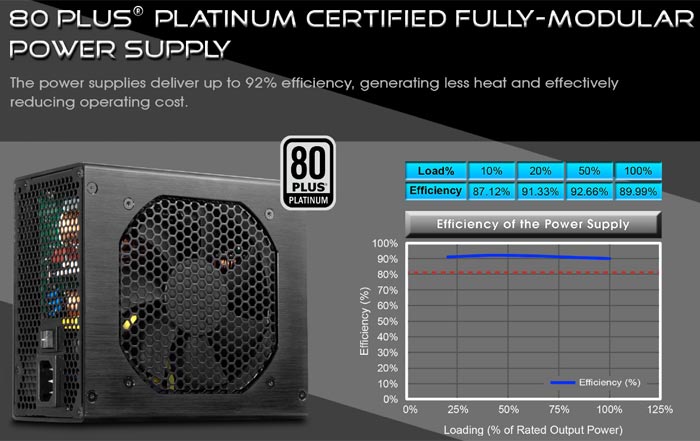 Key PSU specs are tabulated below for your convenience. Picking out highlights you can see the quad 12V rails and modular connectivity options. Its 5V and 3.3V DC to DC design is said to provide superior dynamic response. Inside is an ultra-low noise 120mm hypro-bearing fan "that actively measures and reacts to internal temperatures, providing minimum noise while maintaining safe operation".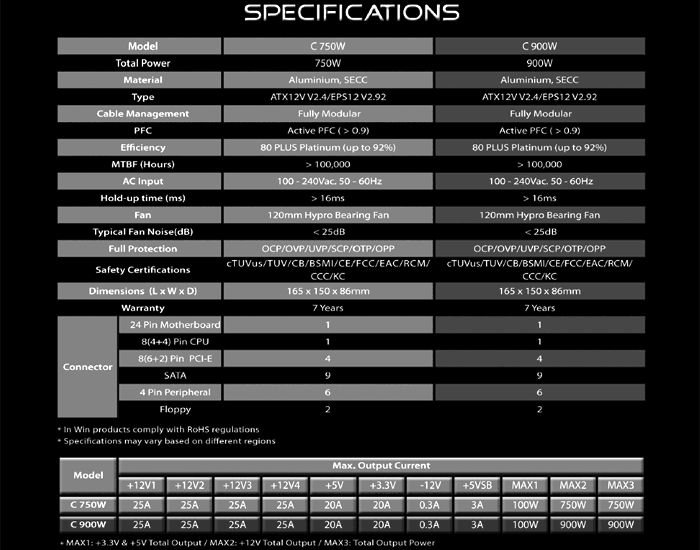 Outside you can see the refined black brushed aluminium finish with In Win branding and clearly marked modular cabling connector section. Cabling provided includes a single 24-pin motherboard cable, a single 8pin CPU cable, 4x 8 pin (6+2) PCIe cables, 3x SATA cables, and 2x 4-pin peripheral cables.