PC hardware specialist Gigabyte has launched the first in a new range of power supplies aimed at gamers. The Gigabyte XTREME GAMING XP1200M power supply delivers up to 1200W of 80 PLUS Platinum efficient power. Gigabyte says that this beefy PSU works in 'silence' thanks to its 140mm Smart Fan, offers modular cable management, and is built using durable Japanese capacitors. This ATX PSU providses a single +12V rail and is a perfect match for those who wish to put together overclocked multi-GPU builds for next-generation gaming and/or VR applications, says Gigabyte.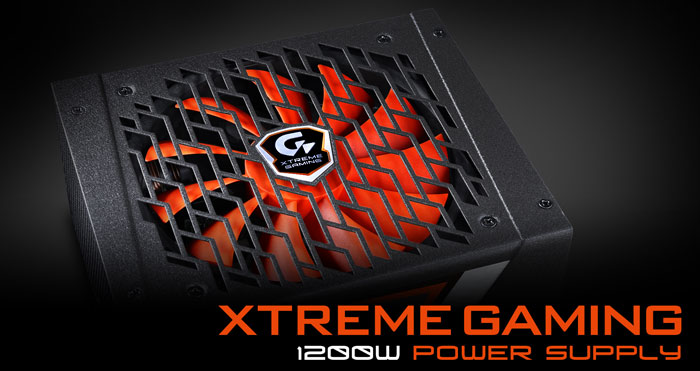 As mentioned in the intro, this PSU is fully modular and Gigabyte provides a full range of black, flat cabling from which you can deploy as required. The image below shows the modular sockets on the XP1200M, and the array of cables provided to buyers. Gugabyte has designed the XTREME GAMING XP1200M with a single +12V rail providing "the best power output, stability and compatibility".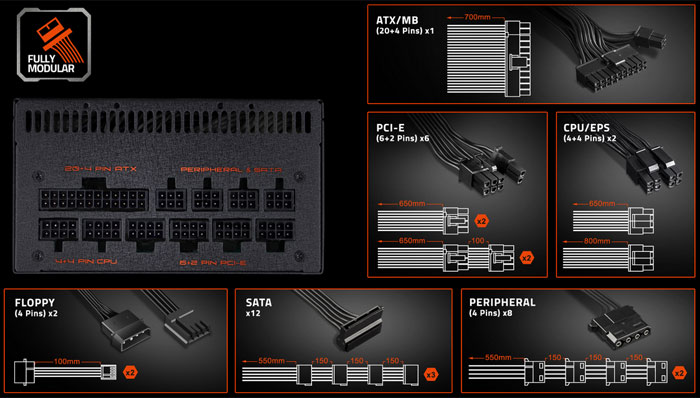 This first XTREME GAMING power supply offers 80 Plus Platinum certification. It can offer up to 92 per cent energy efficiency, minimising power wasted by your PC system and helping it run quieter and cooler. Contributing further to cool and quiet operation is Gigabyte's 140mm Smart Fan.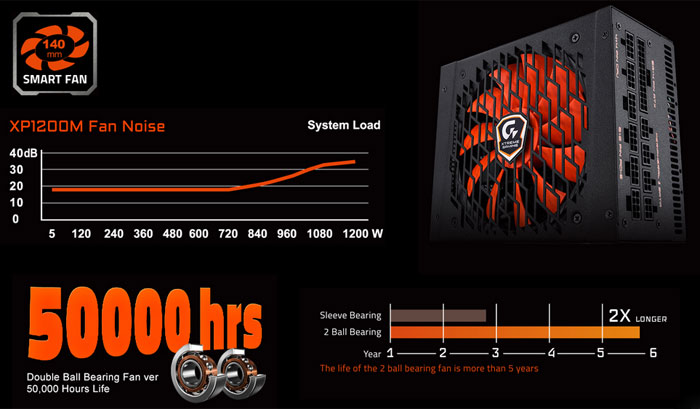 Durability sounds good on paper, as the PSU has a quoted MTBF of over 100,000 hours, and the Japanese capacitors which have a lifespan of 20 years, or four times longer than a 'conventional' capacitor. The aforementioned Smart Fan is also extra durable thanks to its double ball bearing construction. Various protections are implemented, such as OVP/OPP/SCP/UVP/OCP/OTP and the PSU works with an input voltage of 100-240V, input current of 10A, and electrical frequency of between 47-63Hz. The XTREME GAMING XP1200M power supply measures D180 x W150 x H86mm.

Gigabyte's press release, which we received today, contained no details about the XP1200M's pricing or availability.