Microsoft has issued a voluntary product component recall affecting those who have purchased a Surface Pro, Surface Pro 2 or Surface Pro 3. The recall affects only a small detachable component in your Surface Pro package; the AC power cord.
Anyone who bought one of the aforementioned Surface Pro hybrid tablet computers before 15 March 2015 in the U.S. and Canada, and before 15 July 2015 worldwide, is recommended to take part in the recall and obtain a replacement power cord.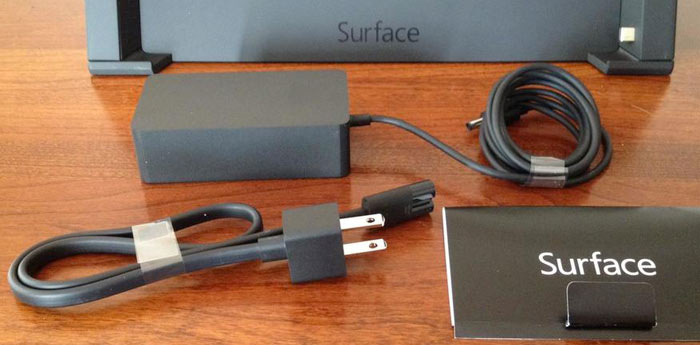 It has been found that "if the cord is wound too tightly, twisted or pinched over an extended period of time there is a potential risk for the AC cord– the cord that connects the power supply unit to the electrical socket – to overheat." This is the only reason stated for the recall.
Microsoft says that so far there have been no reports of serious injuries caused by the AC cord overheating but Microsoft says "safety of our customers is our top priority," and has backed that statement up by making free replacement cords available to all eligible customers.
It is recommended that if you won one of the aforementioned Surface Pro tablet models that you begin the exchange process by visiting www.surface.com/powercord as soon as you have time to do so. Microsoft has provided further power cord safety instructions which look like they would apply to any power-brick style power supply and cord which you can refer to below.