Many power-supply makers indulge in the age-old trick of convincing you to buy a PSU that's more powerful and, by extension, too expensive for your needs.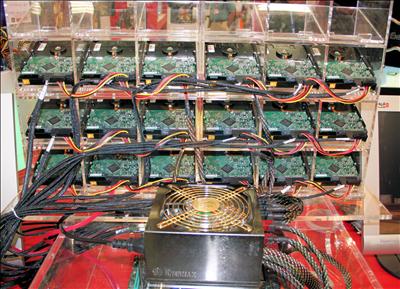 [advert]ENERMAX had its INFINITI 720W model running a box that included two Xeon 5130s, a SUPERMICRO X7DA8 motherboard, 2GiB FB DIMMs, a Promise RAID controller and 18 (yes, 18) 250GB hard drives. It's not a typical scenario, granted, but highlights just what an efficient PSU can power.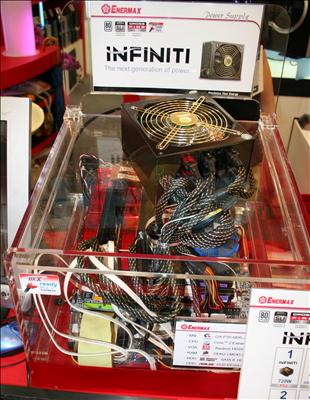 Similarly, the same PSU, replete with a couple of 6+2 PCIe connectors, powered a rig containing a pair of CrossFired Radeon HD 2900 XTs, 2GiB RAM, an Intel Core 2 Extreme QX6700 CPU and six SATA hard drives. We'd imagine most high-quality 700W PSUs would have no problem, either. Point is, investing in a decent PSU always makes sense and most folk don't need 1000W+ models. Think before you buy.