PC component maker Enermax has launched a passive 550W digital power supply to mark its 25th anniversary. The Digifanless 550W PSU is described as a silent, digital, highly efficient "masterpiece for real enthusiasts". It is promoted as a perfect component choice for makers of silent PCs, multimedia stations and HTPCs.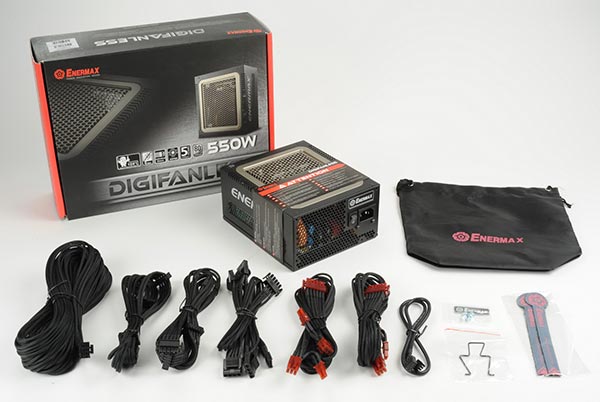 HEXUS saw a working sample of the Enermax Digifanless 550W PSU at CeBIT in March 2014 where we were told it would launch in Q3 2014. However here we are in Q1 2015 and the press release we received today says that European sales of this PSU will begin immediately after CeBIT 2015 (the Hanover show runs from 16th – 20th March 2015).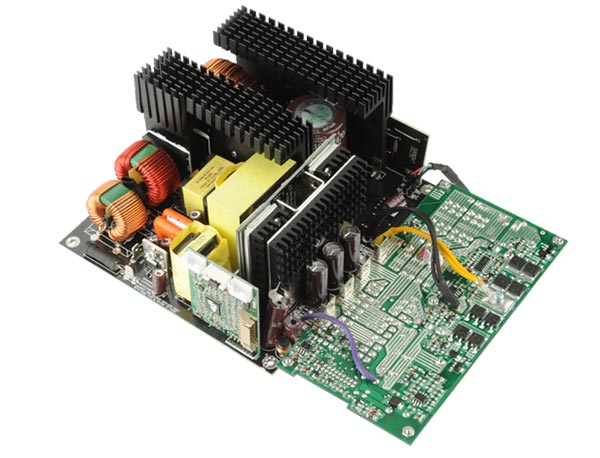 The fully modular Enermax Digifanless 550W PSU is the first digital and fanless PSU from the company. It can achieive a peak efficiency of 93 per cent and is 80 PLUS® Platinum certified. Enermax promises rock-stable output voltages for maximum system performance. The digital interface offers readings and control of essential power parameters such as voltage, current, efficiency or temperature via the supplied Enermax Zero Delay Power Monitor System (ZDPMS) software. ZDPMS can warn users of critical temperatures, overvoltage or overcurrent – which can be set by the user. The software also comes with an energy consumption calculator totally energy costs and your CO2 footprint.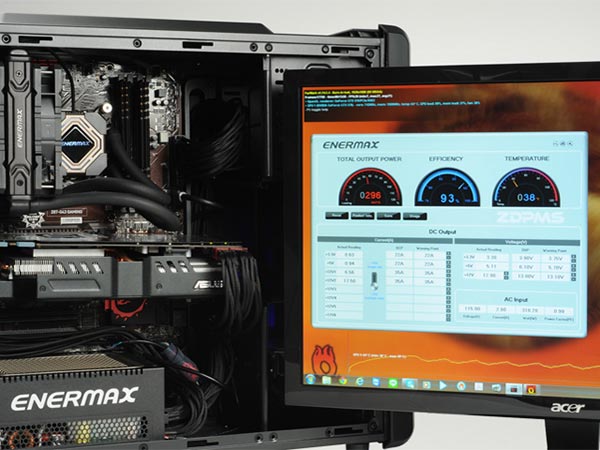 Component choice in designing this new PSU has been crucial. Enermax says that its core components of Japanese electrolytic 105°C capacitors, heavy-duty MOSFETs and a high-density array of aluminium heatsinks can keep this PSU running without a hitch in 40°C ambient temperatures. Furthermore a 'Copper Bridge Array' technology significantly reduces the PSU's electrical resistance, improves voltage regulation and maximizes efficiency. These component and design choices help the PSU achieve its great efficiency rating, which is compliant with the latest EU eco-design regulation ErP Lot 6 2013.

As mentioned above, this PSU should become available in Europe from mid-to late March. Buyers will receive a 5-year warranty. Pricing is yet to be announced.