Its a monster!


The Enermax stand at Computex 2006 is dominated by a tower of 4 motherboards, all running for screens around the base of the tower. But each motherboard is running off the same power supply, the Enermax EGA1000EWL.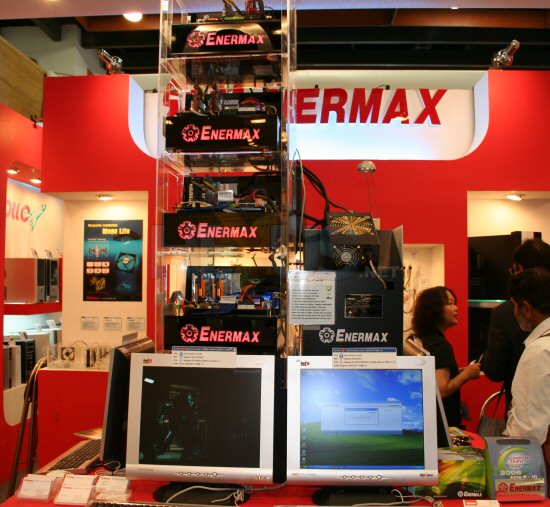 This monster of a PSU, say Enermax, is the first 5 rail 2007 EPS12V compliant PSU. EPS12V is a PSU design guide by Intel intended for server class systems to give PSU manufacturers an idea of what they need to work to provide stable power to customer's servers.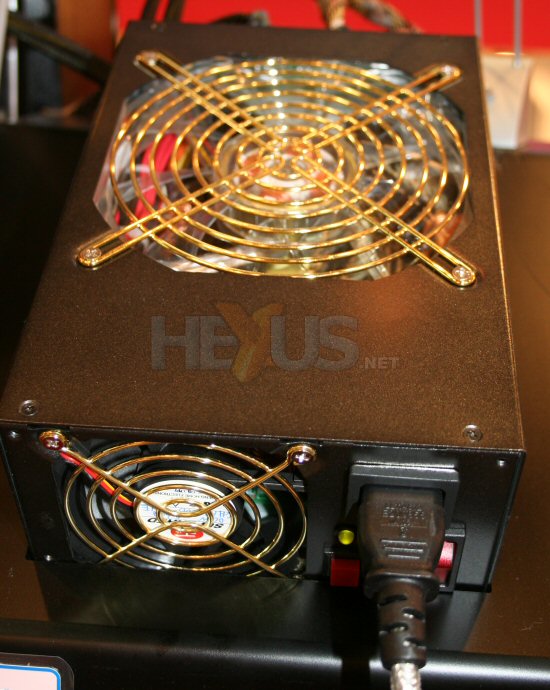 The EGA1000EWL is a modular PSU, which means the 5 rails can be used to power quad core and quad CPU systems as well as quad GPU systems too. Enermax say that in addition to the native 6 SATA drive connections, a further 18 can be added with their 6-pin socket design allowing for either SATA or PATA or a mix of both.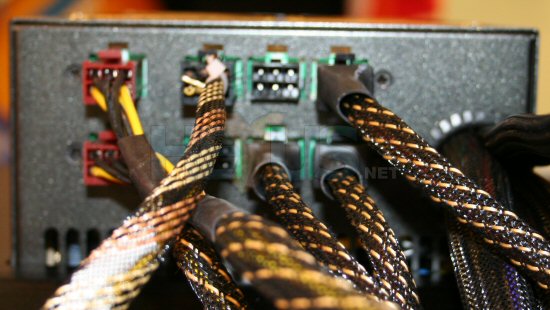 Both the 850W and 1000W models are rated at 50°C. The systems pictured here are all running from the one EGA1000EWL, with each system running dual graphics… not bad, eh?

Apparently, several small Welsh villages have already put in orders…