Everyone who's anyone is making power supplies these days, but Cooler Master usually has something a little more impressive to boast about.
It already has the world's only high-wattage 80 PLUS Silver Certified PSU, and now it's bolstering its line-up with the addition of the Silent Pro Series.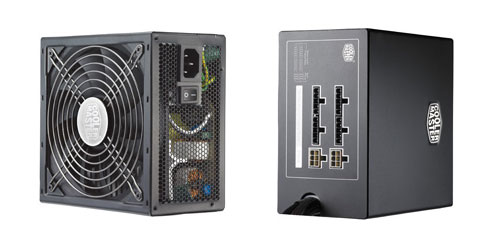 The single 12V rail, 80+ modular Silent Pro Series aims to help ease an escalating problem of noise pollution, in both the home and office, says Cooler Master. The series will feature a three-component "silent formula", resulting in a noise level of less than 16 dBA. The formula consists of:
A highly-efficient circuit design
Cooler Master hasn't managed Silver-Certified status this time around, but promises a power efficiency of 85% or more on its Silent Pro Series.


A specially designed thermal solution
The Silent Pro Series utilises a temperature-controlled 135mm fan to deliver 1.5 times greater airflow than conventional 120mm solutions, says Cooler Master. There's also unique "hot spots" that draw heat away from hot areas of the PCB to a series of copper plates. That heat is then transferred to a series of aluminium heat sinks, cooled by the aforementioned fan.


A selection of accessories that come with each and every Silent Pro PSU
Each Silent Pro Series PSU will come complete with two silicon rubber pads reduce vibration, a modular cable management system and flat cabling for improved airflow.

It's by no means revolutionary, but it all looks to make a tidy little package, which complies with Intel's ATX 12V v2.3 standard and comes with a 5-year Cooler Master warranty.
The Silent Pro Series will be available in 500W, 600W and 700W models, but pricing and launch dates remain unknown.
Official press release: Introducing the Silent Pro Series Power Supplies from Cooler Master