There wasn't a whole lot of new material out on the Enermax booth at COMPUTEX '08, well, other than the self-proclaimed world's thinnest keyboard.
Behind closed doors, however, it was another matter entirely. Here's where Enermax was hiding an early prototype of its second-generation Galaxy-series PSU.
The modular power supply, pictured below, will range from 850W - 1,100W, and Enermax claims an efficiency of approximately 85 per cent.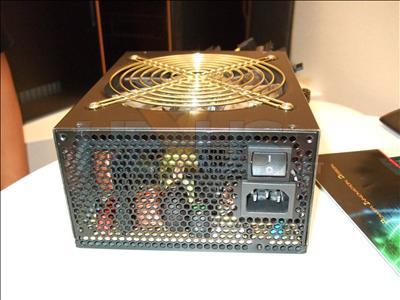 The unit, currently dubbed Galaxy II, is likely to launch with the name of "Revolution" and is estimated to ship in late July or early August.
We're guessing you'd probably like to see the front of the device, right? Well, we can't show you - if we did, we'd have to kill you. Enermax has what it calls "a pleasant surprise" on the front of the power supply, but it isn't ready to show it just yet. Oh well, here's another picture of the back in the meantime.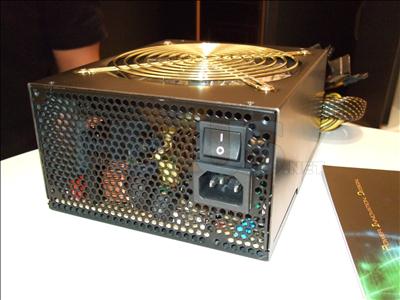 Our thanks to Enermax's marketing specialist, Carlos Hsu, and manager, Debbie Huang.