Do you really, really need a 1kW PSU? That's the question that Enermax was indirectly posing on its stand in Hall 20 of CeBIT 2008.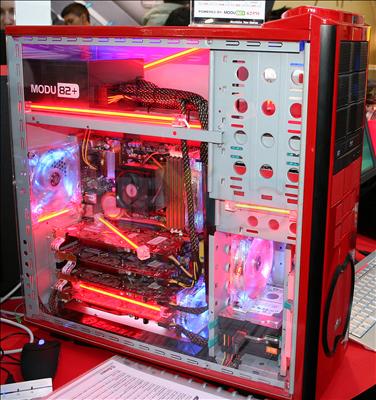 Enermax's MODU82+ 625W PSU was happily, coolly chugging away powering a system containing an AMD Phenom 9500 quad-core processor; an MSI 790FX motherboard; four GIGABYTE Radeon HD 3850s in CrossFireX; 4GiB of OCZ DDR2 RAM; two Western Digital hard drives; and a DVD ReWriter.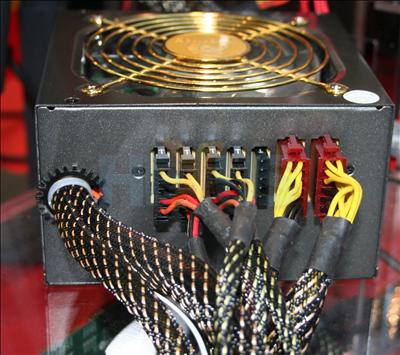 The PSU, set to retail at around £120, is compatible with the latest ATX v2.03 standard and ships with two 12-pin connectors. These pair with the eclectic range of supplied cabling, including four graphics-orientated PCIe runs.
Enermax promises wide-load efficiency, rated to 82 per cent in the USA and 84 per cent in the UK, with the PSU operating at 40deg C. Further, the 120mm cooling fan is run from a separate controller, such that with system load at under 50 per cent, it spins at a practically inaudible 450rpm.
The MODU82+A - actually a cut-down version of Enermax's Galaxy PSU - will be available soon in 425W, 525W and 625W versions.