The first of the CeBIT booth babes we have in store for you
If you want to get yourself noticed at CeBIT this year, you'll have to do more than have a couple of booth babes in short skirts handing out fliers at the front of your stand.

The crowds as CeBIT pushed past the stunning fully-clothed ladies over at the OCZ stand opposite to ogle at the lady at the Be Quiet booth.

Over at the stand, they had the right idea to attract the crowds, or wrong depending on which way you look it at, by having a young topless lady who was hand painted by one of the Be Quiet staff...nice work if you can get it.

If you look closely, there are also a couple of HEXUS staff in the shot, the dirty devils must've been after some free peanuts.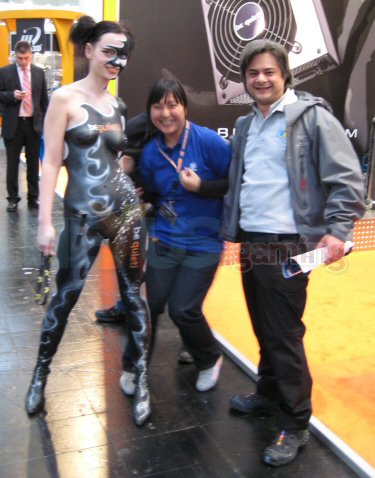 Stay tuned for more booth babes later in the week.