We were quietly hoping that Microsoft would use CES as a stage upon which to triumphantly bring Courier back to life. It didn't happen, but the software giant did churn out another new touch-friendly toy; the Microsoft Touch Mouse.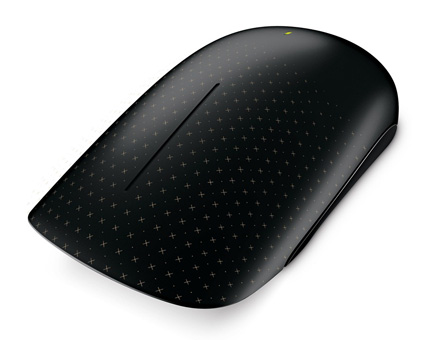 The device - pictured above and not to be confused with the existing Arc Touch Mouse - is a result of the "Mouse 2.0 project" and claims to let people "interact with Windows 7 in a more intuitive way".
Microsoft's referring to the fact that in addition to featuring standard left-and-right clickers, the mouse buttons themselves form a large touch-sensitive surface that's able to track a variety of gestures.
Designed for use with Windows 7, the mouse supports one, two, and three-finger gestures for a variety of Windows shortcuts - including scroll, back and forward, minimise and maximise, aero snap and task switcher. Bundled with a small USB receiver, the mouse communicates on the common 2.4GHz wireless frequency and utilises Microsoft's patented BlueTrack technology for tracking on just about any surface.
Still have doubts about the touch experience in Windows 7? Check out the demo video below, and if you've already made your mind up, head over to Amazon.com where the mouse is up for pre-order at a cost of $79.95 ahead of a June 2011 shipping date. No word on UK availability yet.