While writing and taking notes on a computer can be convenient, there are times when an old-fashioned pen and paper just can't be beaten. Thankfully, Livescribe, maker of the Pulse smartpen, has just launched the Echo. This pen combines the best of both worlds by instantly digitising your notes and doodles as well as recording audio while you write.

Using an IR camera that can take 70 images per second, the Echo manages to 'see' what you're writing on a piece of paper. This then gets stored on the internal memory along with audio captured by the onboard microphone. The pen comes in 4GB and 8GB models which the manufacturer claims are good for 400 and 800 hours of recording, respectively.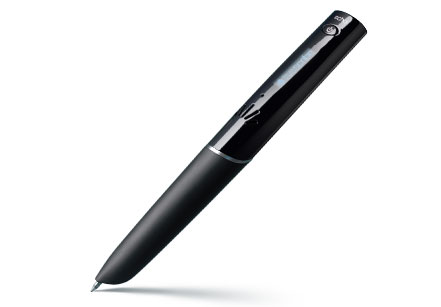 The Echo also has a built-in 3.5mm headphone-jack for playback of the recorded audio. Alternatively, the smartpen can be connected to a computer via a micro-USB connector and the recordings can be played back along with the captured writing. On top of all of this, it has a built-in 96x18px OLED screen which can be used to run applications including a dictionary and study aids. All in all, quite a bit of tech is packed into a package no bigger than a large pen.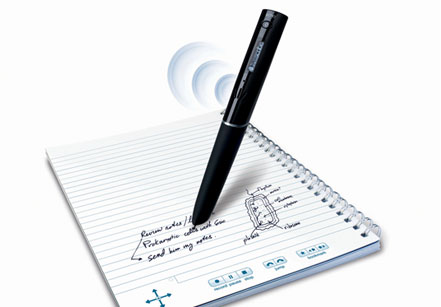 Initially, only the 8GB version will be available at a recommended price of £179.Amazon is the exclusive reseller for the time being, and the pen should start shipping on August 1. However, the gadget is currently listed at a price of £189.99.

We're big fans of paper and pens for notetaking, but the inability to easily store, search and send physical notes through electronic means is a major drawback. Livescribe's smartpens are fantastic devices and the Echo looks to be a nicely updated and redesigned version of the older Pulse model that is worthy of a place in the company's line-up.