ATEN's recently announced CS1782 KVMP switch was on show at COMPUTEX '08, and it looks as useful as ever.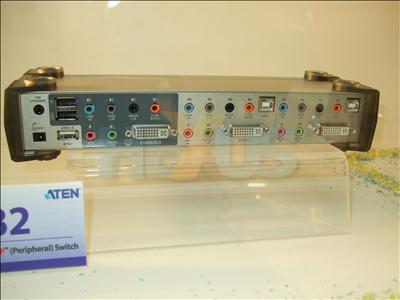 As mentioned previously, the switch is designed specifically for the SOHO environment and focuses on audio and video-based applications. The two-port dual-link DVI KVMP switch is fully compliant with the DVI-Digital and DVI-Analogue specification, and supports USB 2.0 as well as 7.1 surround sound.
Also on show was a 4-Port HDMI Switch, the VS481A, it'll allow users to connect four HDMI sources to one HDMI display.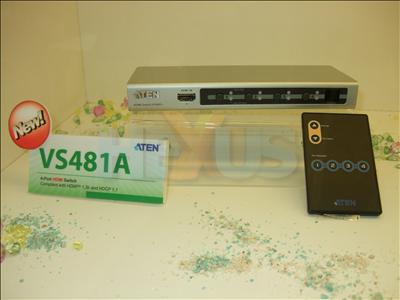 It's HDMI 1.3b compliant and supports 1080p as well as Dolby True HD and DTS HD Master Audio. There's even a handy little remote control to allow convenient switching from the sofa.