Speed of (The) Light?
What exactly is this "Speed of (The) Light" mouse? Well, to be honest, we really don't know and right now, Razer doesn't want to tell.
Instead, the mouse, pictured below in secretive-form, is being teased on promo-website speedofthelight.com.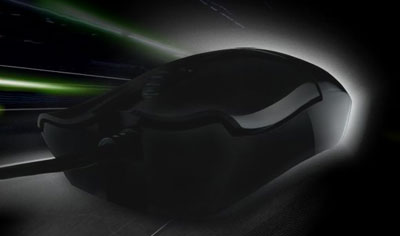 One detail the website does provide is that the mouse will be revealed on March 4th. That as it turns out happens to be the date CeBIT 2008 gets underway, no prizes for guessing where Razer will debut this new device.
So, anybody want to take a guess as to how ridiculously high its DPI rating will be? Or do you think the "Speed of (The) Light" mouse will be packing something else special? I'm hoping for warp-drive engines.
Head on over to speedofthelight.com to see the very quick teaser over and over again.