The Singing Router is AzureWave's rather amusing nom de guerre for the AW-NR580, a product said to be built to the 802.11n draft 2.0 spec.

But rather than singing, what the router actually does is take music that's streaming wirelessly from a PC and feed it to an audio system from an integrated line-out socket.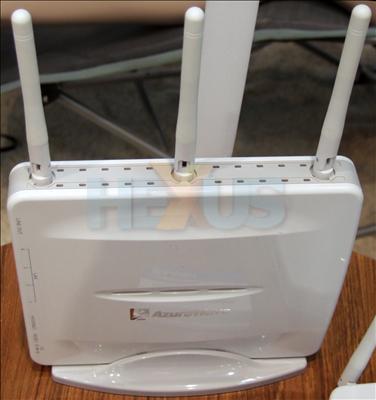 In order to get the maximum possible wireless performance, you'll need to use an 802.11n wireless adaptor on your PC and AzureWave offers two contenders, a USB stick model, the AW-NU221 (shown below), and a CardBus version, the AW-NC100, that's not pictured here.





All three products will be available to buy soon. Indeed, Maplin is already taking pre-orders (at £100) for the Singing Wireless N Router.

Using the 802.11n draft spec is all well and good but it remains to be seen if the AW-NR580 and other such routers can be upgraded to conform to the final spec when that's eventually ratified - the target now is some time in 2008.