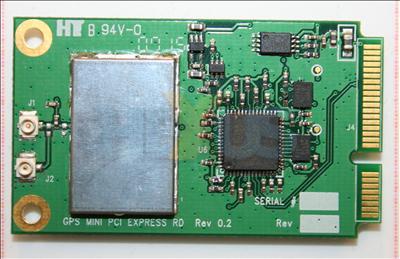 As the name suggests, the AzureWave GPS-M01 is a GPS module. It fits into any new-ish laptop's mini-PCIe slot and provides, well, you know what.

[advert]A host of smaller devices now features built-in GPS technology, of course, but there's something intrinsically pleasing about plotting position on a larger, clearer screen.

Pricing and availability to be confirmed.