In a jointly penned blog post Intel and Qualcomm have announced a collaboration in making 802.11ad (WiGig) into a mainstream technology. It is said that 802.11ad represents an significant step in the evolution of Wi-Fi, "enabling new user capabilities such as wire-equivalent docking and high-quality, low-latency video streaming, multimedia kiosks, while bringing an increase in network capacity". Furthermore deployment in popular devices such as laptops, tablets, smartphones, access points, storage devices, wireless displays, untethered VR glasses is promised.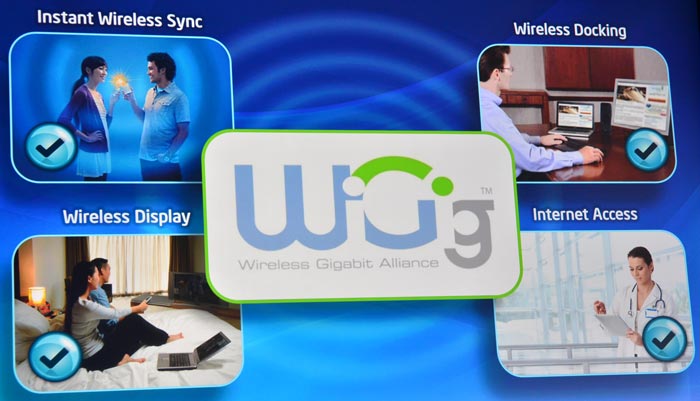 Intel and Qualcomm 802.11ad WiGig solutions have been demonstrated to be interoperable and now industry development can forge ahead to implement the standard in devices. The attractive qualities of the communication standard, as outlined above, are backed up by raw transfer speeds of up to 4.6Gbps. (which is less than a tenth of the wireless speed record announced by Fujitsu on Monday). The new standard clearly beats 802.11ac Wi-Fi and its 1.3Gbps headline speed, and is 10 times faster than 802.11n.
This latest wireless transmission standard brings "the vast, new spectrum in 60 GHz band to Wi-Fi's fold". So an 802.11ad device will support 2.4GHz, 5GHz and 60GHz Wi-Fi networking. Faster transfers, greater network capacity and lower latency result. However the 60GHz band, while offering the most potent speeds within the standard, also has the shortest range and poorest penetration, thus the talk about it being used for various short-range but very fast connection use-cases such as 'wireless docking'.
802.11ad WiGig has been subject to intensive testing over the last few months by teams of Qualcomm Atheros and Intel engineers. Use cases such as peer-to-peer connections between Intel and Qualcomm Atheros 802.11ad WiGig based clients including device discovery, uploads, downloads and streaming tests have sought to assess real-world performance. It is reported that multi-gigabit real data throughput between these devices was indeed achieved.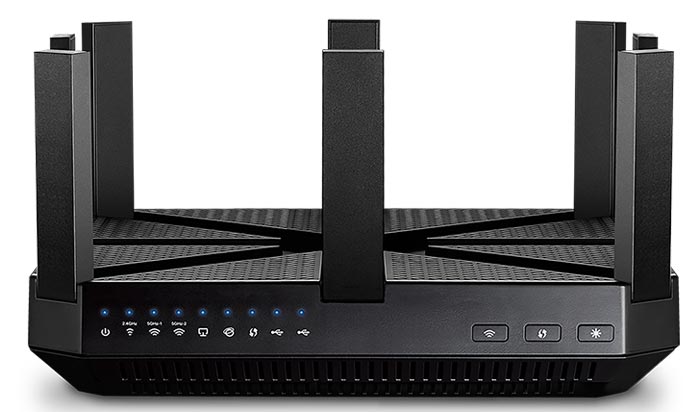 TP-Link introduced the world's first 802.11ad WiGig router, the Talon AD7200 (above), at the CES last month.