Alongside its announcement that the new S4 series of Snadragon processors will appear in Smart TVs, notebooks and tablets later this year, Qualcomm has announced that its subsidiary, Qualcomm Atheros, is set to release its first generation of Wi-Fi Display connectivity solutions, which allows users to share and display content wirelessly via Android 4.0 devices, as well as Windows 7 and 8 operating systems.

The Wi-Fi Display does away with wires and "enables sharing of the screen image or audio content of one device simultaneously on another nearby device, including simple and secure device discovery and pairing." So, for example, you could view the display of your smartphone on the screen of your tablet, or project the content of your PC screen onto your TV.

Using the Wi-Fi Direct standard to communicate with devices, Wi-Fi Display works on the 2.4GHz or 5GHz bands and WPA2 security means that devices can be easily protected.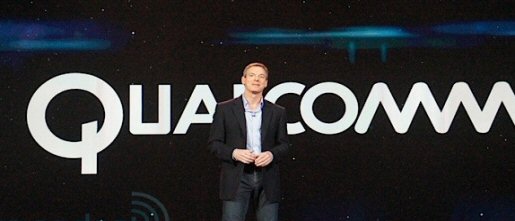 "

Wi-Fi Display-enabled devices will make sharing video and audio content from device-to-device easier than ever,

" said Gary Szilagyi, vice president and general manager, consumer electronics group, Qualcomm Atheros.

"

Allowing devices to connect and share video and audio content wirelessly eliminates the need for messy cables and allows for viewing from the comfort of your sofa. These new Wi-Fi Display-enabled solutions will encourage manufacturers to create a new generation of interoperable and compatible devices that make for friendlier device connectivity and easy content sharing.

"

Initial solutions are expected to roll out to the public in the first half of 2012.