Acer has launched a pair of new gaming monitors that are bristling with desirable specs. The Acer XZ271U and XZ321QU gaming monitors both sport HDR10 curved VA panels with a 2560 x 1440 pixels resolution, a 3000:1 contrast ratio, 1ms MPRT response times, a 144Hz max refresh rate, plus AMD FreeSync. As you might guess from their codenames these are 27- and 32-inch monitors, and they vary by offering max brightness levels of 250nits and 300nits respectively.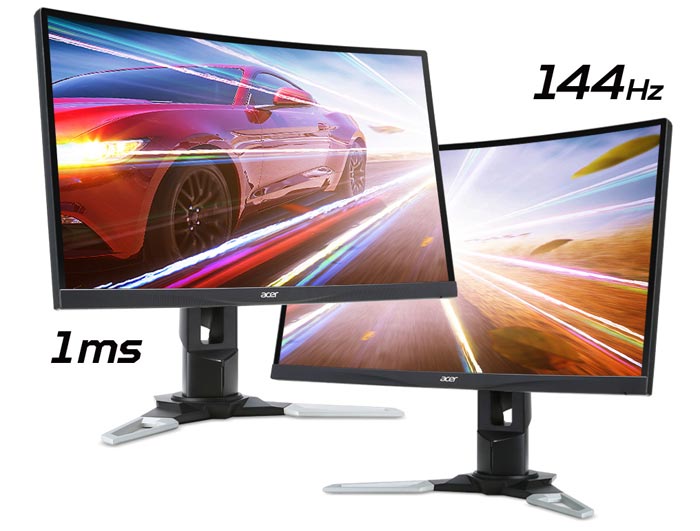 As noted by AnandTech, these monitors share some design elements from the Acer Predator range. The source has also put together a nice comparison spec table, however the monitors are identical except for their sizes, and size related specs (such as pixel density and power consumption), and the max brightness levels noted in the intro.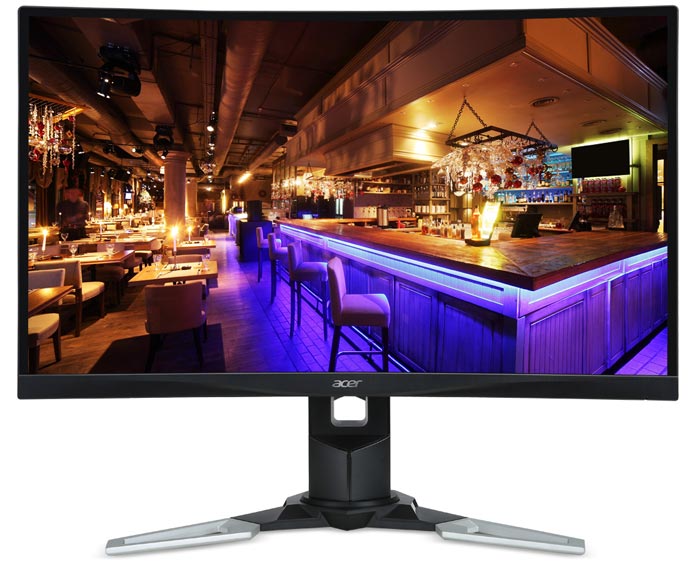 Acer's official specs don't seem to mention the display curvature but AnandTech estimates that they are 1800R panels. Superseded models were 1800R. Key shared specs are listed below:
27- and 31.5-inch VA panels with 2560 x 1440 pixels
Refresh rates: 48 to 144Hz with AMD FreeSync and LFC
Contrast ratio of 3000:1
Viewing angles of 178°/178°
Response time: 1ms MPRT
Colour gamut of sRGB: 100%, NTSC: 85%, HDR 10 compatibility
Inputs: 1 × DisplayPort 1.2, 1 × miniDisplayPort 1.2, 2 × HDMI 2.0 (one with MHL 2.1 support) plus 4 port USB hub
Audio: 2 × 7 W Speakers, 3.5 mm Headphone Output
Stand: -5 ~ +25° tilt, +/-25° swivel and 120mm height adjustment - plus VESA mount option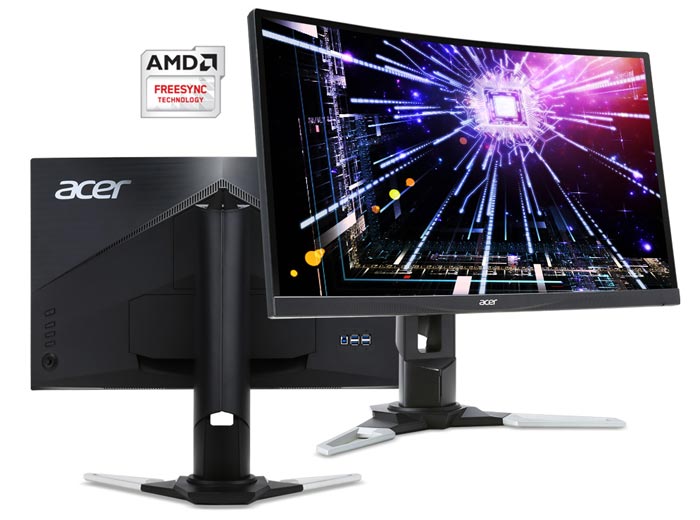 Beyond the essential tech specs listed above these monitors come with Acer's own choice of proprietary enhancement such as; Acer Black Boost, Acer Flickerless technology,. Acer Blue Light shield, plus PBP / PIP modes.
I couldn't find these new monitors listed in the UK at the time of writing, just the older models without the 'U' suffix. On Amazon US the 27- and 32-inch models are listed at $527 and $550 respectively, quite a bit higher than the Japanese prices of ¥48,000 ($427) and ¥55,000 ($490) respectively.