Acer is another company to have unveiled a slew of tech products at IFA Berlin. Acer's product range is pretty similar to ASUS's with new laptops, convertibles and smart devices all being announced. Let's start by looking at the computers.
Acer Aspire R13 and R14 series
Acer has made two new ranges of convertible PC laptops. The Acer Aspire R13 uses a similar hinge mechanism to that popularised by the Lenovo Yoga. You can see from the promo graphic which is almost identical to that used for various Yoga devices (below).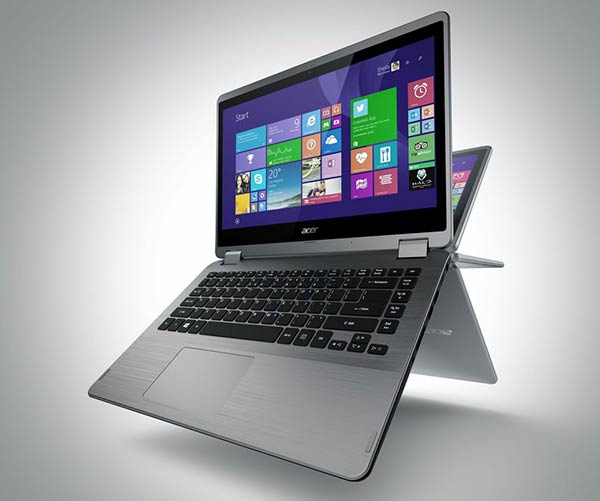 The R13 is equipped with a 13.3-inch screen and both the touchscreen and lid are Gorilla Glass 3 coated. If you're worried about fingerprints you might be pleased to note that Acer has implemented a screen coating that is both anti-smudge and anti-reflective. The screen is available in both FHD and WQHD resolutions and uses IPS technology.
Buyers can choose from a range of Intel i5 and i7 processors and can specify up to 1TB SSDs with RAID-0 support and up to 8GB of RAM. Considering the battery life we are told that the FHD screen model can run 8 hours for 'all day computing' away from your office.
The Aspire R13 Series will be available in North America from October from $899 and in the EMEA and Asia from November starting at €899.
Acer's R14 Series uses a swing-frame hinge to convert this 14-inch HD laptop into various modes including laptop, display, tent and pad modes (see below). We've seen a similar hinge on HP's convertibles. This laptop range reaches lower in the market than the R13 which can be seen by the configurable specs listed below (lower res screen and lower priced processors). However it is very configurable.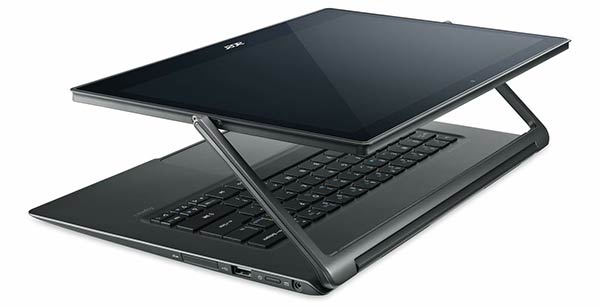 Spec choices can include Pentium, Core i3, i5 or i7 processors, up to 12GB of RAM, 500GB or 1TB HDDs and graphics up to the Nvidia GeForce 820M. There is only one screen though, it's a 14-inch HD (1366 x 768) display with Zero Air Gap technology.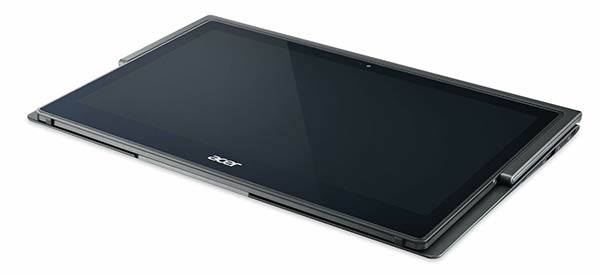 The Aspire R14 will be available in North America from October starting from $599 and in the EMEA and Asia from November starting at €499.
Acer Aspire Switch new model and updated models
The Acer Aspire Switch hasn't been around long but Acer has already unveiled an updated 10-inch model and a new 11-inch model. All the Aspire Switch models come with Windows 8.1, microHDMI, microSD, Bluetooth 4 and 802.11a/b/g/n networking.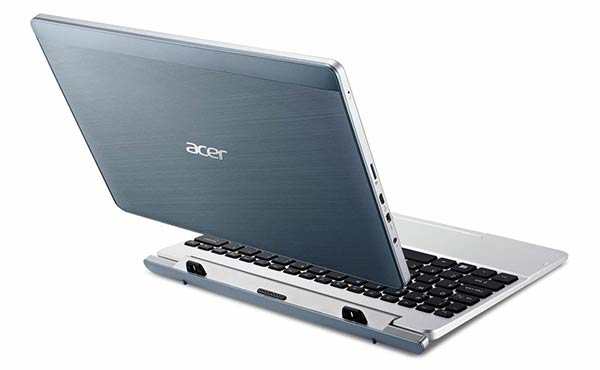 Looking first at the updated 10-incher, the new SW5-012 features a choice of higher res screens, either 1920 x 1200 or 1280 x 800 coasted with Gorilla Glass 3. Other than that screen choice the specs sound pretty much like the previous model. It might be a suitable choice if you are looking for an ultra-portable convertible which is both thin and light and offers about 8 hours of battery life - on a budget.
The Aspire Switch 10 will be available in September in Pan America with prices starting at US$329.99, and in EMEA with prices starting at €329.
The new Aspire Switch 11 will also be produced in two configurations; one aimed at power users with an Intel Core i5 processor and up to 128GB SSD and a 1080p display, the other is based around an Intel Atom Z3745 quad-core processor, maximum 64GB eMMC storage and 1366 x 768 screen.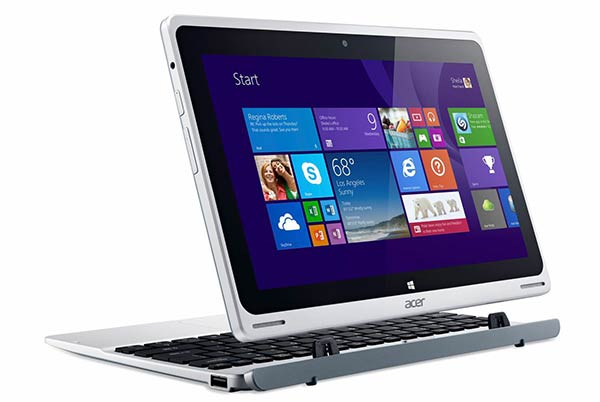 The Acer Aspire Switch 11 series will be available in October in Pan America with prices starting at US$399, in EMEA with prices starting at €399.
Other Acer devices
Acer also launched three tablets; the Iconia Tab 10, Iconia One 8 and the Iconia Tab 8W. The first two run Android and the last one is a Windows 8.1 tab. You can read more about these new tablets here.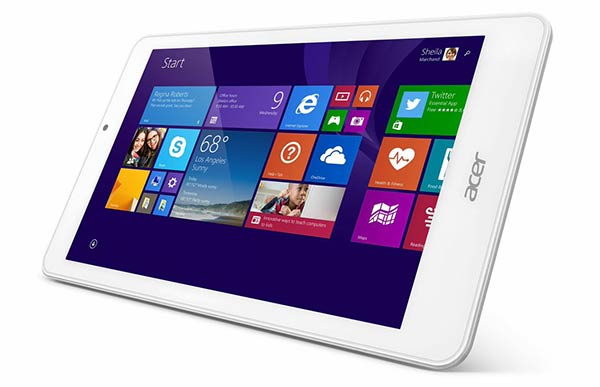 Finally Acer launched a new smartphone called the Liquid Z500 offering a 5-inch HD IPS screen and an 8MP auto focus camera with F2.0 aperture. This Android KitKat 4.4 device is 8.65mm thick and weighs 150g. A quad-core 1.3GHz processor runs the show paired with 1GB of RAM. It will be launched in EMEA from 15th Sept priced at €149. It will be available in Titanium Black, Sandy Silver and Aquamarine Green.