Sony has revealed new additions to its VAIO line of Windows laptops and PCs at IFA, Berlin. The new additions include Haswell processor and multi-flip screen equipped VAIO Fit laptops and a larger version of the VAIO Tap 20, actually its one inch larger and called the VAIO Tap 21. However the most interesting new Windows device it showed was a device that takes many ingredients of the Microsoft Surface Pro and adds a liberal sprinkling of Sony design and tech qualities to the mix: the VAIO Tap 11, heralded as the "world's thinnest Windows 8 tablet PC".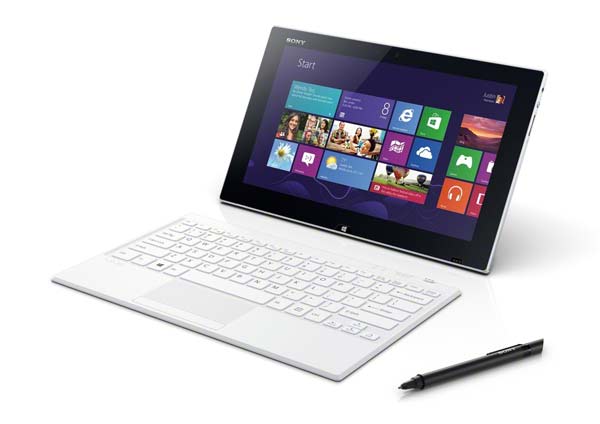 Looking at the way the Sony VAIO Tap 11 looks, operates, works and even its accessories will remind you very much of the Microsoft Surface Pro. However Sony has a newer product and with the recent advances in tech it should have a product that is clearly ahead of Microsoft's Surface Pro offering. Let's take a look at the cold, hard spec list for the new VAIO Tap 11...
Sony VAIO Tap 11 specifications
Screen: 29.4cm (11.6-inch) Full HD TRILUMINOS touchscreen
Processor: Intel i5 'Haswell' processor, other models including a 'Pentium' version will be available
RAM: 4GB
Storage: SSD drive up to 512GB, SD card slot
Camera: 8-megapixel rear facing with Exmor RS for PC sensor
Keyboard: full-pitch wireless attachable keyboard cover with touchpad
Connectivity: Wi-Fi, Bluetooth, NFC, IR-blaster
Physical properties: 9.9mm thick (without keyboard), 780g, built-in kickstand, available in black or white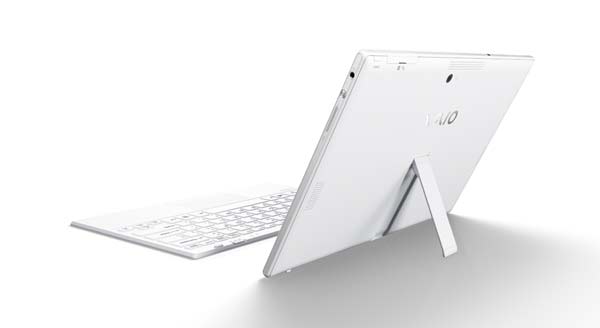 Sony considers the following functions to be highlights of the VAIO Tap 11:
Touch or type, with wireless magnetic keyboard/cover
Capture photos and edit them with digitizer stylus
Control your TV/home entertainment system and discover new content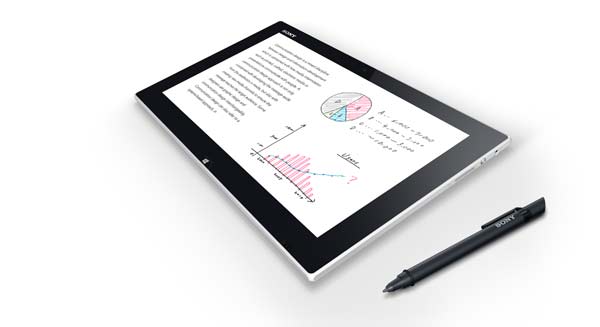 Work or pleasure
Suggested uses for this ultra portable power packed Windows 8 PC include note taking on the go to help your academic or business pursuits. The Exmor camera is also useful in this respect as its 'crisp photos' can easily be annotated by typing or writing with your stylus. For a fun media device the VAIO Tap 11 works well as a second screen for your Bravia TV using the SideView app from free the Windows Store. On its own the VAIO Tap 11 also has great media features including ClearAudio+ mode and wireless listening via NFC-enabled speakers, headphones and other audio devices.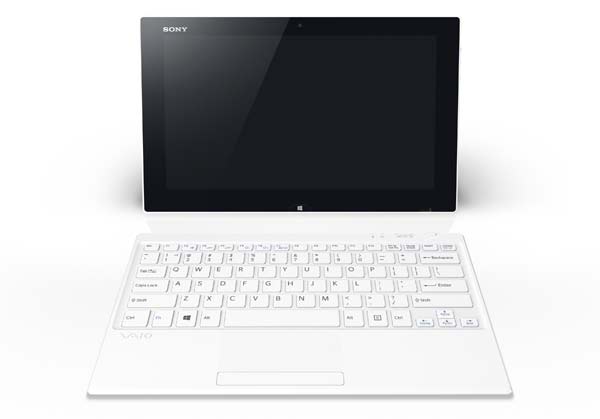 The Sony VAIO Tap 11 will be available in Europe before the end of October. The press release and information indicate that the type cover will be an optional expense.