Sony has introduced a new range of laptops called the VAIO Fit range. The new models called the VAIO Fit 14 & 15 and the VAIO Fit 14E & 15E seek to redefine "entry-level" by taking advantage some of Sony's unique innovative digital imaging, sound and display technologies without too much of an impact on the costs of production. Alongside these new laptops Sony also updated the VAIO All-in-One Tap 20 and L Series PCs and VAIO T Series 15 Ultrabook.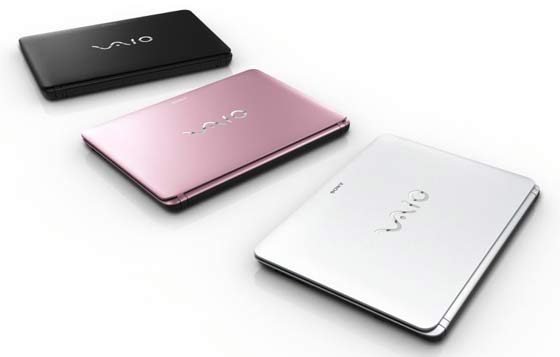 Pedro LaFargo, Senior VP, Sony VAIO & Networked Products Division said of the new VAIO Fit series; "We built the brand new VAIO Fit line from many of the same features as our amazingly thin and powerful ultra-premium models but at an entry-level price point." He went on to boast "Our entire new Fit lineup is optimized for Windows 8 and incorporates the best technology that only Sony can provide from our innovative digital imaging, sound and TV divisions. The new Fit family is providing students and professionals' on-the-go with advanced performance and design."
High level of standard features
The new range of VAIO Fit laptops do look a lot more expensive and polished than their "entry-level" status would suggest, I think Sony's well respected design team have done an excellent job. These are "super thin and light" Ultrabook lookalikes featuring aluminium exteriors (not the "E" models). Other standard features include backlit keyboards, a large touchpad, quick-charge functionality, Exmor R CMOS web cameras, Sony's ClearAudio+, Sony Rapid Wake tech and NFC. These machines will be available with a choice of third generation of Intel Core processors up to and including the Core i7.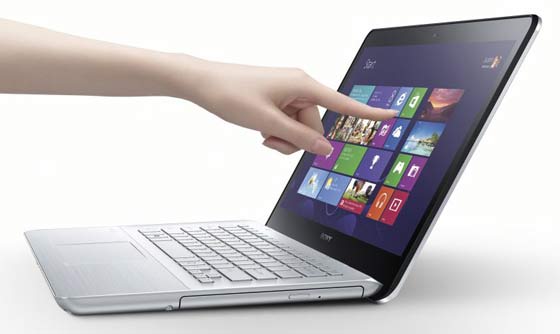 Screens and graphics
The Fit 14 model will sport a 14-inch screen at 1600x900 pixels while the Fit 15 will sport a full HD 1920x1080 15-inch screen. All screens offer LED backlighting. Capacitive touch-screen functionality is optional. Another option is for discrete graphics; "optional NVIDIA® Graphics with up to 2GB of VRAM" are available.
Turning to storage the non-E models have the choice of optional hybrid or dedicated SSD components. Blu-ray readers and writers are optional too.
Software
Sony's free software offering appears to be genuinely attractive if you are into home video and audio editing, "the Fit family includes a pre-installed version of Sony Imagination Studio VAIO Edition software, about a $170 value, including four powerful Sony applications: Movie Studio Platinum, ACID Music Studio, Sound Forge Audio Studio and DVD Architect Studio software".
Prices and availability
According to Sony's press release the VAIO Fit 14 and 15 models will be introduced in mid-May at "about $649 and $699". These models will be available in Steel Black, Steel Pink and Steel Silver. The VAIO Fit 14E and 15E models are expected to hit the high street at "about $549 and $579", so the "E" denomination must mean Economy rather than Enhanced, the E versions don't have an aluminium exterior construction and are available in Black, Pink and White.
PCMag got hold of one of the Sony VAIO Fit 14 models for a launch-time review and criticised the keyboard for being a bit uncomfy and the battery for being irremovable and only offering up four hours of usage away from a power socket.
Other VAIO computer refreshes
The family tabletop VAIO Tap 20 PC also gets the Sony software bundle listed above. In addition Intel's WiDi display technology arrives to this table PC. The VAIO L Series All-in-One high-definition PC/TV and touch-enabled VAIO T Series 15 Ultrabook appear to be unchanged.