Intel's Sandy Bridge might be basking in the limelight right now, but despite over 500 design wins, it won't have it all its own way in the coming months.
AMD's preparing to serve up its own dose of Fusion, and one of its first APUs (accelerated-processing units) will feature in Lenovo's business-class ultraportable, the ThinkPad X120e.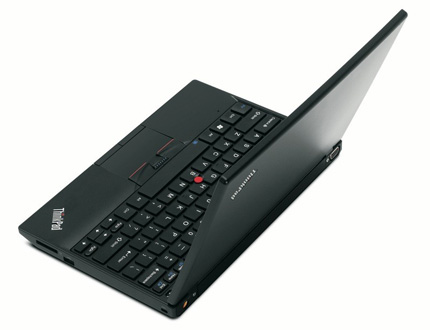 Featuring an 11.6in display and the ThinkPad keyboard we've come to love, the X120e is bolstered by the choice of an AMD Zacate E-240 or Zacate E-350 processors, both of which feature integrated Radeon HD 6310 graphics.
We won't get an idea of real-world performance until AMD actually launches the chips, but Lenovo is dropping plenty of hints. According to said manufacturer, the Zacate-based X120e will offer "65 per cent faster graphics performance" than the previous Nile-based X100e, and battery life will be extended by up to 30 per cent. We're told that translates to more than six hours with a six-cell battery.
The rest of the spec sheet is slim ahead of a certain CES debut, but we do know the ThinkPad X120e weighs less than three pounds, has HDMI out and will be priced from under $400 when it lands in February.