It's no secret that AMD will launch the long-awaited Fusion APUs - a combination of a CPU and low-to-mid-range graphics on one chip - in January 2011. They will debut for notebooks under the Brazos platform, with the APU taking the form of either the 9W Ontario and 18W Zacate chips.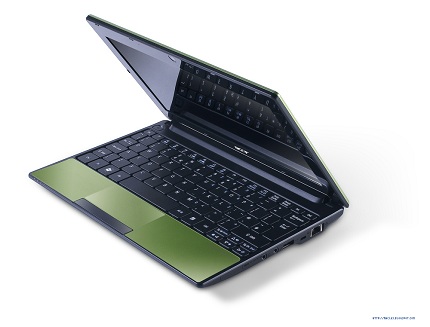 Image courtesy of Macles
To that end, Macles is reporting that Acer is readying the Aspire One AO522 notebook that's powered by an AMD 'C-50 Ontario' APU. Taking the other pertinent details out from the story, the notebook's dual-core 'Bobcat' chips are clocked at 1GHz, while the graphics core is identified as Radeon HD 6250. If you're up on AMD's technology, you'll know that the DX11 IGP also supports UVD 3.0 - useful for accelerating all manner of high-def media.
The 10.1in screen has a better-than-netbook 1,280x720 screen, and video can be outputted via HDMI, Macles reports.
AMD is bullish on the Fusion APU's potential as a genuine Intel Atom/CULV alternative, though, given the low-power APU, Acer quotes a slightly disappointing 6hr battery life. No word on price for now, but we reckon it will need to come in at under £300 if AMD is serious about eroding Intel's grip on the low-end of the notebook market.