Sony's impressive stand at CES 2010 probably used more electricity than most other exhibitors combined, but the company is hoping to raise its eco credentials with the introduction of its "green" W Series Eco Edition netbook.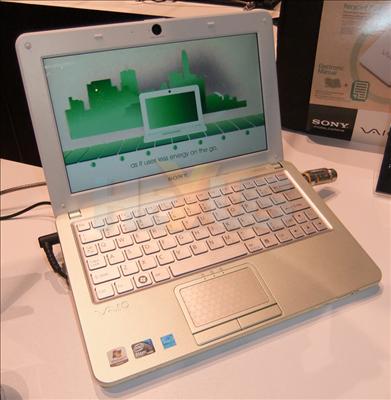 The 10.1 system, pictured above, houses a low-power Intel Atom N450 processor, 1GB of RAM, integrated Intel graphics, a 250GB hard-disk drive and provides up to 8.5 hours of battery life.
Pretty much run-of-the-mill as far as a modern-day netbook is concerned, but it's Sony's eco-friendly efforts that help it stand out. According to Sony, 80 per cent of this Eco Edition model's plastic parts are made from recycled materials - including recovered CDs and DVDs - and the chassis' tinted-green finish will help show off your eco-conscious purchase.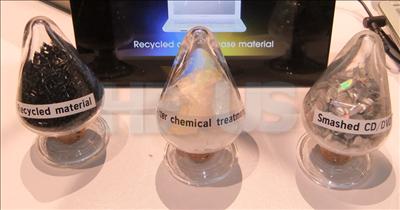 Elsewhere, the system's LED-backlit display contains no environmentally-harmful mercury, and Sony has opted for an electronic manual - creating a 35 per cent reduction in printed user documentation when compared to previous models, says the Japanese company.
The green-ness doesn't stop there, either. Instead of shipping the netbook to consumers in traditional cardboard packaging, Sony ships the W Series Eco Edition in a "stylish" brown carry bag made partly from recycled PET bottles.
Want to feel good about the netbook you buy? Sony's W Series Eco Edition will be available in February priced at around $450.