Just a fortnight ago, Maingear announced the eX-L 18 and quickly branded it as the "world's most powerful gaming notebook". Powerful as it may be, it's ultimately an 18.4in behemoth that's about as portable as a double-decker bus.
So, for those who want gaming power and portability, there's now the eX-L 15. As the name suggests, this one sports a 15.4in display - providing either a 1,680x1,050 or an optional 1,920x1,200 resolution - and plenty of high-power components.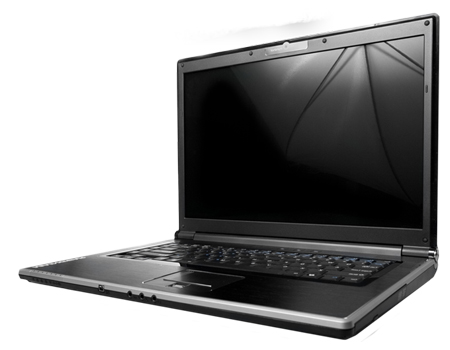 Users can choose from a selection of Intel Core 2 Mobile processors, up to 8GB of DDR3 memory, and either HDD or SSD storage options, too. That's all joined by a 1GB NVIDIA GeForce GTX 260M graphics card as standard and a DVD burner - Blu-ray is optional.
Eagle-eyed readers will note that it's a rebranded Clevo M860TU, and Maingear's starting price of $1,899 isn't as cheap as alternative manufacturers. Still, Maingear does throw in a standard 14-month warranty and what it calls "the best in-house support team in the U.S."
If it's a little over your budget, Maingear will be launching the mX-L 15 in September - that'll downgrade the GPU to a 512MB GeForce G105M, support up to 8GB of RAM and feature a lower-res screen. No word on pricing for that one yet, though.