We've consistently commented on the rapidly-blurring line between desktop and high-end laptops. Certain manufacturers, such as Clevo, do little more than shoehorn in desktop components into extra-large chassis on their highest-performing SKUs. Others take the very latest technology and try to cram it into proper notebook chassis.

iBUYPOWER's Battalion 101 M865TU is touted as the 'most powerful 15in gaming notebook ever'.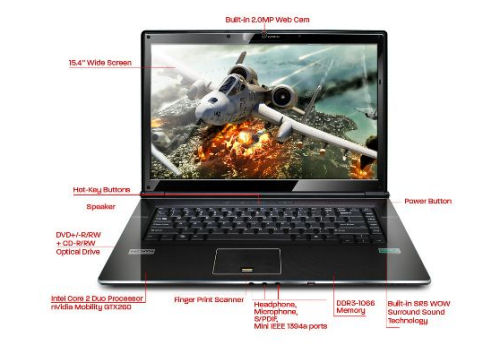 Shipping with a 15.6in screen with a native 1,680x1,050 resolution, the machine can be outfitted with an Intel Core 2 Duo Mobile T9800 chip; 4GB RAM; 500GB hard drive (or 80GB Intel X25-M SSD); a GeForce GTX 260m with 1GB frame-buffer, and 8x DVD ReWriter. The downside is price, with this arrangement, including SSD, coming in at around $2,500.

A more-basic spec - Intel P8600 CPU; 2GB RAM; 250GB mechanical hard drive, and GeForce GTX 260m - costs $1,499, plus taxes, however. The machine ships with a standard eight-cell battery but overall laptop weight isn't divulged.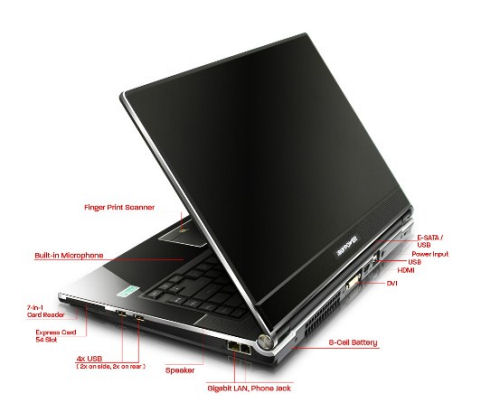 "Until now gamers looking for a notebook that could match desktop performance were forced to lug around laptops that were at least 17", and anything but portable," said Darren Su, Vice President of iBUYPOWER. "With the M865TU we packed desktop replacement type power into a notebook that gamers will enjoy traveling with."

We like it when manufacturers push the performance envelope, but all that glitters is not gold. The graphics card has the same nomenclature as the desktop part but doesn't share the architecture, instead relying on, in the main, speeding-up the existing GeForce 9800M part. That's not iBUYPOWER's fault of course, but don't be fooled into thinking the GPU is better than what it really is.

Further, we'd like a Blu-ray player to be standard on the range, as an increasing number of big-name manufacturers have started bundling them in with notebooks costing 'just' £600.

By the way, it's a Clevo machine underneath.