HP Elite Dragonfly
HP has launched what it calls the "world's lightest compact business convertible," the HP Elite Dragonfly. Claimed to be lightweight and powerful, this 13-inch x360 Project Athena device also lays claim to the world's longest battery life for its form factor at 24.5-hours. The HP Elite Dragonfly's other headlining features are the inclusion of Wi-Fi 6, its premium CNC-machined Magnesium alloy construction, and that it weighs less than 1kg.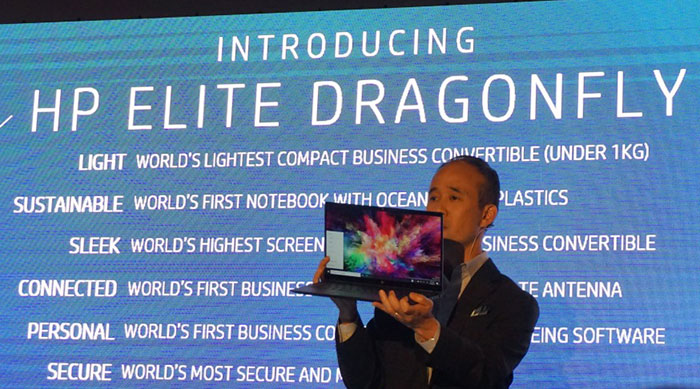 The target market for the HP Elite Dragonfly is that of mobile business professionals, who "need to move freely between conference rooms, campuses, airports, rideshares, and wherever work strikes," says HP. The combination of 13-inch screen, great wireless connectivity options (Wi-Fi and LTE), 8th Gen Intel Core vPro processor, convertibility (touch and stylus ready), thin and light qualities and very long battery life will likely be appealing to this market, as will the diamond cut minimal but slick design.
Further attractions provided by the HP Elite Dragonfly are its; physical shutter sporting webcam, and integrated privacy screen*, up to 1000-nit display, touch and stylus support, backlit keyboard, B&O audio with 4x speakers, Noise cancelling microphone, plus fingerprints and facial recognition security. HP goes as far as claiming its PC are the "world's most secure" with the mix of hardware, firmware and software it has created.
*Three display options are available to buyers; privacy, HDR and low power.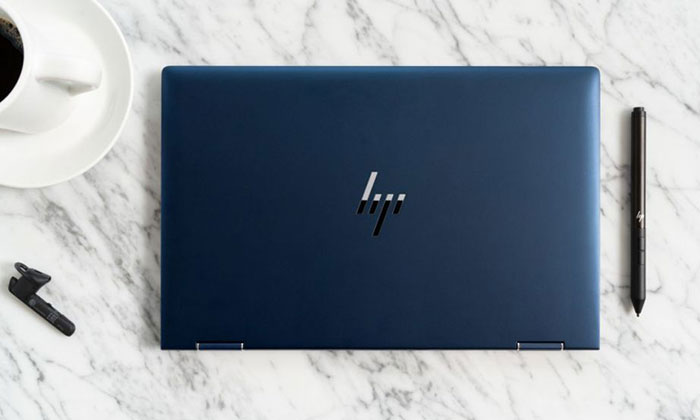 The HP Elite Dragonfly is expected to be available on from 25th Oct, starting at US$1,549.
HP S430c Curved Ultrawide Monitor
This 43.4-inch diagonal curved display is the equivalent of a seamless pair of 24-inch diagonal displays. Owners of this monitor will view a 4K image with a 60Hz refresh rate, a max brightness of 300nits, with 99 per cent sRGB colour.
Integrated into the S430c is a pop-up Windows Hello compatible camera system - enabling logging in via facial recognition. The built-in camera is also useful for teleconferencing when combined with the dual microphones embedded into the monitor.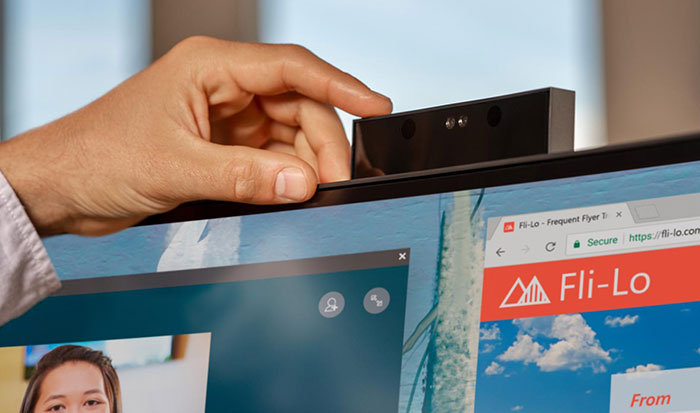 HP has fitted one DisplayPort and one HDMI, both with HDCP support. A USB Hub is bult-in too, with 4x USB 3.1 ports, and 2x USB Type-C ports with power delivery. The provided stand is detachable so you can use any other VESA mount.
HP adds value with its DeviceBridge system which allows users to seamlessly and simultaneously control two PCs. Thus users can view, copy, and paste between devices with a single keyboard and mouse - Windows, MacOS, and Android devices can work together this way. Furthermore, the monitor features HP's Display Assistant software for partitioning the display for dual-modes.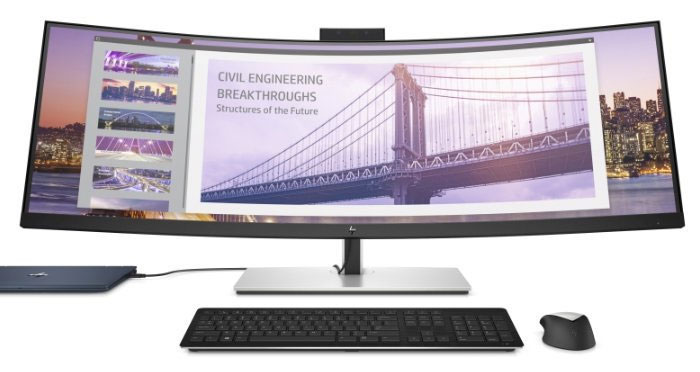 HP's S430c Curved Ultrawide Monitor is expected to be available on 4th Nov, for US$999.