Are we seeing a trend established with the use of real wood in PCs and accessories this year? I hope so, as wood is a very attractive, natural, and sustainable material. We have seen wooden PC chassis and other tech products come and go previously, but this year should be good for wood with the veneer finished Atari VCS reboot launching at last (probably).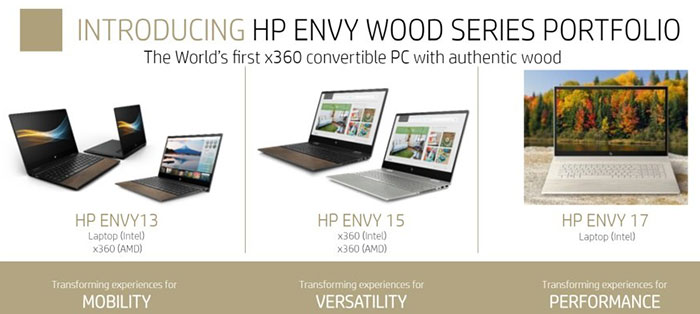 HP Envy Wood Series
Last year HP launched the HP Spectre Folio - a genuine leather convertible. This year it harks back to an era where wood veneers were all the rage with the vegan friendlier HP Envy Wood Series.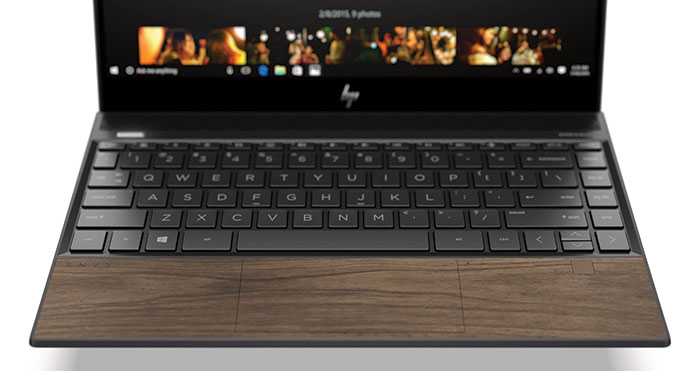 In the new series you will find the HP Envy 13, HP Envy x360 13, HP Envy x360 15 and the HP Envy 17 Wood laptops. These machines are very similar to their non-wooden brethren and come with a choice of new, next-gen Intel Core processors or 2nd Generation AMD Ryzen Mobile Processors with Radeon Vega Graphics.
Each of these wood finished laptops is individual thanks to the fact that the authentic wood inlays are themselves naturally one of a kind. Nicely, a number of finishes and woods will be available. There will be a choice of Black Walnut, Natural Walnut, White Birch, or Pale Birch. The wood veneers are used over the palm rest and trackpad and offer a traditional wood texture, but no chance of splinters I hope.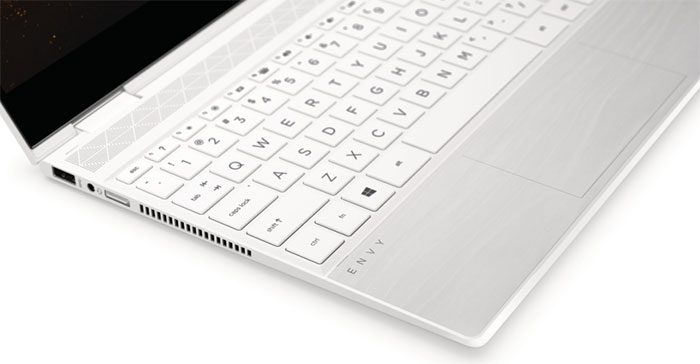 Elsewhere the designs feature modern trappings such as Amazon's Alexa, Wake on Voice, Wake on Fingerprint reader, Modern Standby, HP's integrated Sure View privacy screen, and a webcam kill switch solution. All the models should have long battery life and there will even be optional OLED screens on some higher-end models like the Envy X360.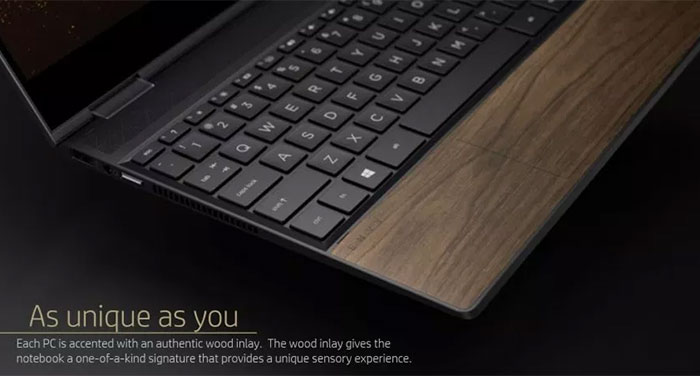 The HP Envy Wood Series portfolio is expected to be available in autumn this year. Pricing will be shared closer to availability.
EK Lignum
EK water blocks emailed HEXUS to tell us about its new Lignum components. These are "warm on the outside, cool on the inside," it quips, and hewn from walnut, an appealing naturally reddish brown timber.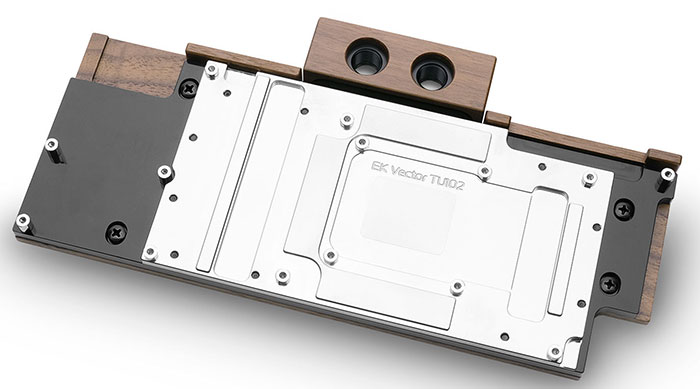 If you have a reference design Nvidia GeForce RTX 2080 Ti graphics card, EK hopes to attract you with its minimal design EK-FC RTX 2080 Ti Lignum - Walnut which includes a full length backplate. You can pre-order it for €352.84 now.

Other Lignum products include the EK-HTC Lignum 12 (Hard Tubing Compression) fitting for €18.05, and the EK-CPU Lignum - Walnut CPU Water Block based upon the EK-Velocity design which is pre-orderable for €181.42.