Surrounded by a number of scantily-clad - yet surprisingly knowledgeable - hostesses, Corsair let loose a range of new products in Las Vegas today.
First up was a new set of gaming headphones, known as the HS1As. These are almost identical to the existing HS1s, but with analogue inputs instead of USB, letting users hook them directly into a soundcard. These will be shipping this month with an MSRP of $79 (£62 inc VAT).
Next up was a special-edition white version of the existing Graphite 600T case which will also launch this month with a list price of $169.99 (£132 inc VAT). This will be joined by a new, smaller version of the Obsidian series of cases called the 650D. It has the same builder-friendly design and brushed aluminium and steel construction as its big brothers, but shrinks everything down to a regular mid-tower package. Nonetheless, it will still fit the largest graphics cards on the market, as well as a double-wide radiator at the top of the case. This will be available in April for around $200 (£155 inc VAT), we were told.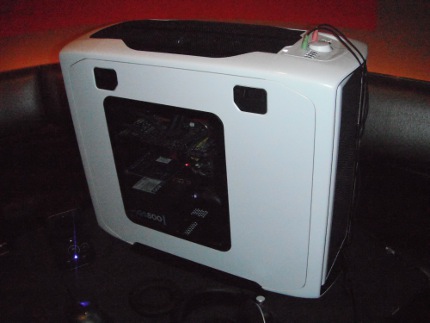 Moving to CPU coolers, the company announced the H60 self-contained liquid-cooling system. The design builds on the existing H50 and H70 models, but is completely new and includes a higher pressure pump, a split-flow design and a new low-noise fan. The base plate is also new, being machined from a single block of copper with up to 85 micro-channel fins per inch. This should be available in March for $79.99 (£62 inc VAT).
But the event's big announcement were the first speaker systems from Corsair. The two models will be a part of the Gaming Series which are - unsurprisingly - built for gaming on the desktop above all else. The SP2500s are a high-end 232W 2.1 set with high-powered satellites, a monstrous subwoofer and a full-colour remote. They will launch this month for $259/£250. These will be joined by the lower-end SP2200s, another 2.1 set, that will retail for a more-affordable $99 (£80 inc VAT).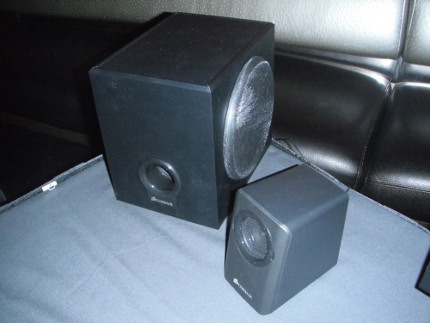 Last but not least, the company announced Corsair Link. The idea is to bring all of the system components together - even ones made by third parties - using a "software-connected" USB control centre. This will connect to the motherboard as well as directly to certain components, including the RAM, PSU and CPU cooler, giving full control over the system's settings to optimise every single piece of hardware.
Corsair Link is still a little way off and the H60 is going to be the first component to support it, but it should be rolling out sometime soon.