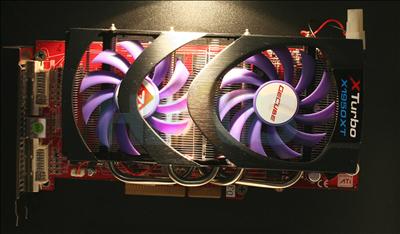 Pushing the boundaries of current AGP-based graphics-card production, GeCube has launched a Radeon X1950 XT SKU that's pre-fitted with its X-Turbo TEC-cooled heatsink and overclocked to an X1950 XTX's 648MHz core speed.

Memory support is only 256MiB, so the card might suffer when the framebuffer is swamped at higher resolutions and with additional image quality enhancements via antialiasing and anisotropic filtering.

Still, it's nice to see support for high-end SKUs with the older, but still popular, AGP conduit.