GeForce 400-series GPUs might have been superceded in name, but we're still pretty fond of the mid-range GTX 460 - particularly the souped-up custom spin-offs. Hoping to fall into that latter category, KFA2 has expanded its GTX 460 range to include two new additions.
Up first is the KFA2 GeForce GTX 460 Razor, a single-slot take on NVIDIA's reference design.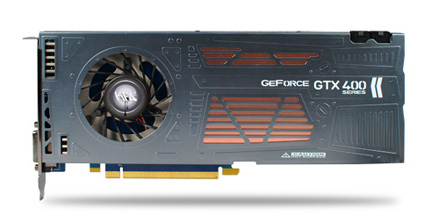 The card claims to be the first of its kind in Europe (KFA2's parent company Galaxy has it available in the US) and the streamlined form factor should make multi-GPU SLI configurations feel a little less cramped.
Despite slimming down to single-slot width, the card runs at NVIDIA's stock speeds of 675MHz for the GPU, 1,350MHz for the 336 shaders and an effective 3,600MHz for the 1GB GDDR5 frame buffer.
Up next is the KFA2 GeForce GTX 460 WHDI, a card that claims to be the world's first wireless graphics card.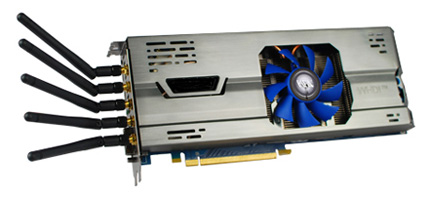 Making use of AMIMON's Wireless Home Digital Interface (WHDI), the peculiar-looking stock-clocked card is able to wirelessly stream uncompressed 1080p 60Hz video to a display up to 100ft away.
WHDI technology is HDCP compliant, so streaming your protected Blu-ray content shouldn't be a problem, and KFA2 bundles the card with a WHDI Receiver - ensuring compatibility with any TV sporting a HDMI port.
Could be a great way of getting your high-def media beamed from your PC to living-room TV, but KFA2 hasn't yet shed any light on that one key factor; price.