Custom-cooled AMD Radeon HD 4850 graphics cards are beginning to appear from the usual suspects, and the latest is the HIS HD 4850 IceQ 4.
The card, pictured below, features the forth-generation of IceQ cooling technology. HIS claims that the newly-designed double-slot fans and larger heatsink surface provide a 20 per cent increase in cooling performance.
Unfortunately, that vastly-improved cooling performance isn't enough for HIS to give the card a bump in speed. It'll feature a standard core speed of 625MHz and its 512MB of GDDR4 will feature an effective clock of 1,968MHz.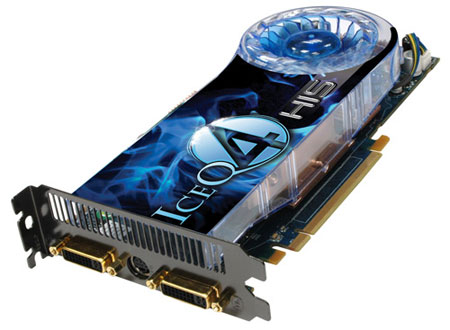 Unlike Sapphire's TOXIC Radeon HD 4850, the HIS IceQ 4 uses a dual-slot design to dissipate heat from the GPU and pump it out of your chassis.
There's no word on pricing or availability just yet, but it shouldn't be too far away. It'll no doubt cost more than your average Radeon HD 4850, but pushing hot air out of your PC can only be a good thing.
Official product page: hisdigital.com