Last week the rumour mill was burr grinding information particles that indicated we were about to witness a new AMD Polaris graphics card launch, or two. According to various sources, the RX 670 was due sometime this weekend (but could still be launched today), and AMD would follow up with an RX 680 next month. Nothing has materialised with regard to those 'Polaris 30' cards so far, but today there are fresh rumours about a new Radeon in the pipeline, the RX 590.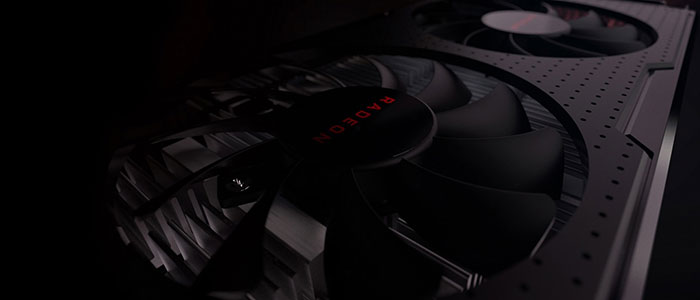 Thai overclocker and leakster Tum Apisak is again in the frame for supplying this early scoop, as he shared a screenshot of an AMD Radeon RX 590 (on Twitter and Reddit) taken from the 3DMark online results browser.
VideoCardz has taken Tum's info and run it into a plausible theory as follows; the Radeon RX 590 will wield a Polaris GPU fabricated on the 12nm process node to improve performance and power efficiency.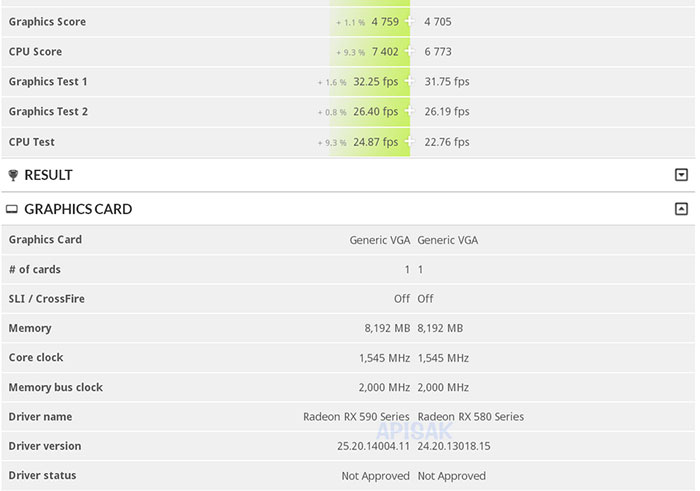 If you ponder over the 3DMark Time Spy database screenshot, above, you will see that the 1545MHz core clock, is 205MHz higher than the reference RX 580 boost clock. Meanwhile, the memory subsystem looks the same, likely to remain GDDR5-based.
Given the above data, and the Time Spy score of 5028, it is expected that the RX 590 will perform about 15 per cent faster than existing Radeon RX 580 graphics cards.
VideoCardz has some further corroborating evidence, slightly reducing the salt intake required to swallow this story. In its report it shares a photo of an HIS Digital shipping schedule which clearly includes RX-590 designated products. The site has yet to hear any confirmation or denial from HIS about this new product.